Smethport Web – by Nathan Muller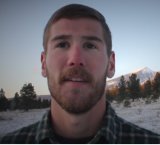 Former Smethport High School athlete Ben Hahn, Class of 2007, has started a non-profit organization and professional running team in Mancos, Colorado.
Hahn serves as the president of The Mancos Project, which is unique in the world of sports for its practice and promotion of eco-friendly, sustainable living.
With three slots left, Hahn is aiming for a team of 10 accomplished runners in their mid 20s to early 30s. Selection is based on a variety of factors, including running experience, injury history, valuable skills that can be an asset for the project, and personality.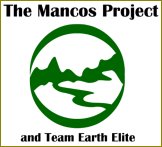 Runners will not only live and train together, they will grow their own food and manage their own water on a 24-acre site the project leases near the San Juan National Forest.
"We are starting to draw up concrete plans for a very large greenhouse that will be built on site starting in August. Furthermore, this greenhouse will be a lifeline for all of the members and allow us to grow year around even when faced with the chilly Colorado nights," Hahn said.
Initial plans show that the greenhouse will cost around $14,000. Future plans may include solar panels and wind turbines to produce electricity.
Over time, Hahn sees the team becoming competitive with some of the best in Colorado and across the country. He will compete along with the rest of the team in high profile events like the Boston Marathon and expects to have team members in play during the Olympic trials for 2016.
According to Hahn, "We do not have an official schedule out at this time but I anticipate our first event to be the USATF Colorado State Men's Half Marathon Championships at the Mt. Sneffels Half Marathon during August." 
Funding is always a challenge for non-profit organizations. Although athletes will enjoy free food, housing, coaching and travel in exchange for manual labor in the garden, this is not enough to pay all the expenses of an elite team.
To make ends meet, Hahn is looking into becoming a 501(c)(3) non-profit organization by the end of January, so the project can start accepting tax-deductible donations.
"We are currently drafting our Articles and Bylaws. We also have a Board of Directors established and are planning on filing all the necessary paperwork shortly. We also have an attorney who is guiding us on this process," Hahn explained.  
Sponsorships by environmentally friendly companies are another potential funding stream.
"At this time we have no official sponsors yet. We have purposely delayed this because a few of our members are planning on competing at the college level this spring and we are being careful to not cause any complications for them and their amateur status. With that being said, we have a few connections to some major shoe companies that will be contacted shortly," Hahn said. 
There is also the possibility of selling garden produce and running camps for children to cover expenses.
As soon as the full team is assembled, Hahn expects to see them living and training in Mancos by September.
"All of the members are working hard right now to make that happen. We have also received so much encouragement from people outside of the project and that has helped us make real progress," Hahn said. 
Learn more about Ben Hahn's athletic prowess as a student in Smethport, and his championship title in the 3200 run.