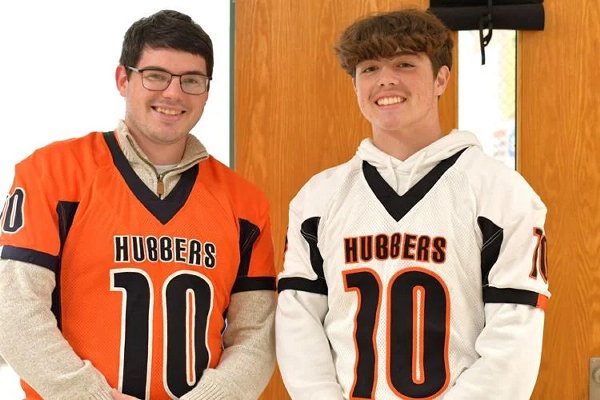 Bradford Era – by Sara Eddy Furlong
The My Jersey, Your Impact program implemented this year at Smethport High School aims to provide students an opportunity to show teachers just how influential they've been.
Anna Stewart, Smethport assistant principal and athletic director, explained that Superintendent Brice Benson read an article about the program in use in another district and suggested its implementation in Smethport.
Now, each Friday, senior Hubber marching band members and interscholastic athletes can present their jersey, shako or banner to a teacher or school staff member who has had a positive impact on their lives.
In its first year, reaction to the program has been so positive the school intends to continue with winter and spring sports — and bring it back year after year.
Julianna Cole, member of the co-operative Port Allegany Gators girls soccer team, presented her jersey to Smethport health and physical education teacher Holli Gregory. Read More