Smethport's Saint Luke's Episcopal Church was designed by architect William Halsey Wood, who was known for designing churches in New Jersey and New York. He also designed churches for congregations in California, Wyoming, Alabama, Tennessee, Missouri, and Shanghai, China.
His work came to the attention of banker Henry Hamlin, who hired Wood to build the 14th century English Gothic style church, which was consecrated in 1892. Wood died five years later, but his work survives in near pristine condition. The church today supports a large and active congregation, and is a "must see" on your Victorian Tour of Smethport. This 360-degree online tour of the architecture will leave you wanting to see more in person.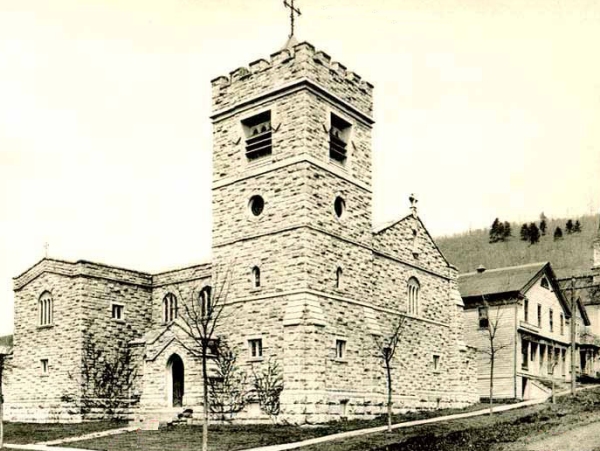 You can also view this brochure by Ross Porter, which provides some historical perspective on the church.