The best way to get to know Smethport is to stop by and visit. Start at our Visitor Center at 119 W. Main Street. Staffed by a wonderful group of Senior Center volunteers, the Visitor Center has all the information you need about local and area attractions.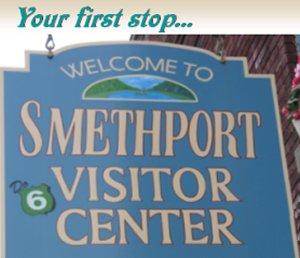 As you're reading various brochures, you can get a feel for the warmth and sincerity you'll find wherever you travel in our wonderful town.
For your convenience, the Visitor Center has a WiFi hot spot so you can look up infomation on the Web and check email.
Everyone is welcome to stop in!
Smethport Visitor Center
119 W. Main Street
Smethport, PA 16749
814-887-5630