Smethport Web — by Nathan Muller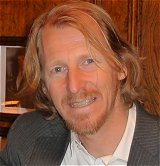 An action movie about slothful trains? Who woulda thunk it! Yet UNSTOPPABLE delivers the goods ­– plot, action, unrelenting tension, explosions, and more.
Based on actual events and filmed locally, the movie opened at Bradford Main Street Movie House on Friday. Actor Lew Temple, who played a pivotal role in the movie as the cocky "Lead Welder" for the railroad, greeted attendees and introduced the movie.
The plot involves two locomotive operators ­– played by Denzel Washington and Chris Pine — who team up to stop a runaway train under full power that includes tankers filled with toxic, highly combustible chemicals that could wipe out an entire town if it cannot be stopped before reaching the elevated curve in Stanton, Pennsylvania. The speed limit on the curve is 15 mph, yet the train is approaching at nearly 80 mph. Complicating matters is an oil storage tank farm located just below the elevated curve.
The Option House restaurant in Bradford offered a lavish buffet for theater-goers and the chance to meet Lew Temple, who gladly signed autographs and joined patrons in photographs.
Among the Smethport residents who enjoyed the buffet and attended the movie were Jack and Mary Pierotti, who own and operate Chef Specialties, and local writers Nathan and Linda Muller. While strolling Main Street with Lew and his wife Lisa, they were asked by Lew if the film accurately portrayed the region. The Pierottis and Mullers agreed that it did, adding that they recognized many of the locations in the movie.
Sam Sylvester, owner of The Option House, said the film has been responsible for the top three best days for the restaurant since it opened in 2008. In addition to the two days of this movie-opening weekend, there was a party for the film last year for the stars and crew on completion of filming.