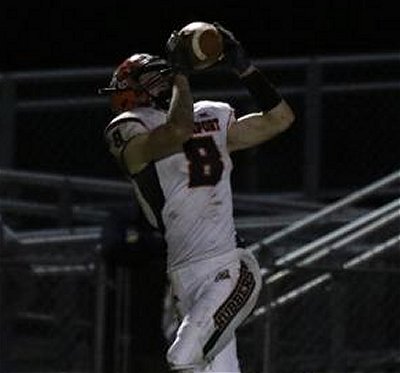 Bradford Era – by Anthony Sambrotto
There have been plenty of memorable finishes in the storied history of Smethport Hubber football.
But perhaps none were as wild — or as meaningful — as what took place at the end of Friday's game against Coudersport.
Trailing 20-7 with less than six minutes to play, the Hubbers capitalized on a series of incredible plays to rally all the way back and defeat the Falcons, 21-20, and put an exclamation point on their undefeated season with a Small School North Division crown.
"I'm just elated right now," Smethport coach Adam Jack said. "I'm so proud of the kids and we've talked for two years about mental toughness and overcoming adversity. It looked pretty dire right there." Read More
Photo by Derek Gumtow