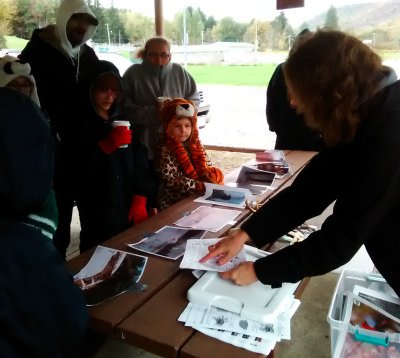 Smethport Web – by Annie Wolfe
On Saturday, October 13, The Guidance Center's Big Brothers Big Sisters program participated in educational programming with the McKean County Conservation District at Hamlin Lake Park in Smethport.
Bigs, Littles, and Parents learned about the importance of recycling and had fun playing a 'recycling relay' game. Conservation District staff also facilitated a game and presentation on 'Signs of Wildlife', an animal print identification program.
Twenty-nine children in McKean County are waiting for a Big. If you would like to be a 'Defender of Potential' for a child in your community, please contact the agency toll-free at 1-877-776-1636, go to www.bbbs-jem.org, or find us on Facebook at Big Brothers Big Sisters of Jefferson, Elk, and McKean Counties.