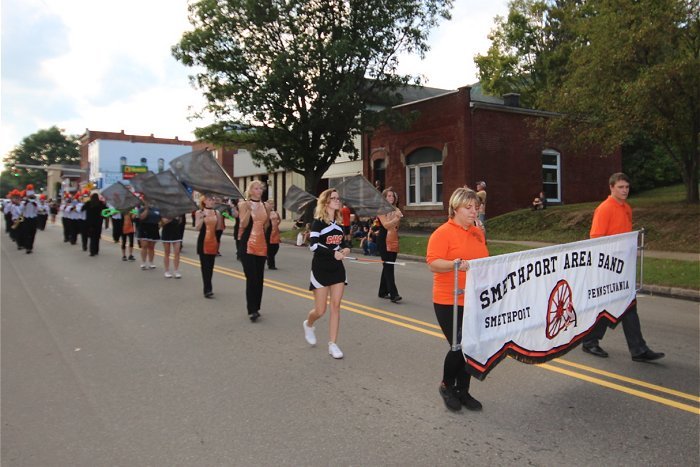 Smethport Web – by Nathan Muller
Following the Homecoming Parade, the undefeated Smethport varsity football team (5-0) won Friday's home conference game against Otto-Eldred/Oswayo Valley (3-2) by a score of 22-20.
In a pre-season coaches poll, Smethport was picked to finish first in the newly-formed District 9 Small School North league. For that prediction to come true, however, Smethport would have to defeat two dominant teams – Otto-Eldred and Coudersport. With Friday's 2-point win over Otto-Eldred, only Coudersport on home turf is in position to offer the Hubbers a real challenge on October 19, the last game of the regular season.
While the Hubbers were taking care of business against Otto-Eldred, Coudersport (4-1) was busy polishing off Port Allegany (0-5), posting a 61-0 victory.
The Smethport-Coudersport matchup is shaping up to be the highlight game of the season for both teams.
Homcoming Parade – 2018