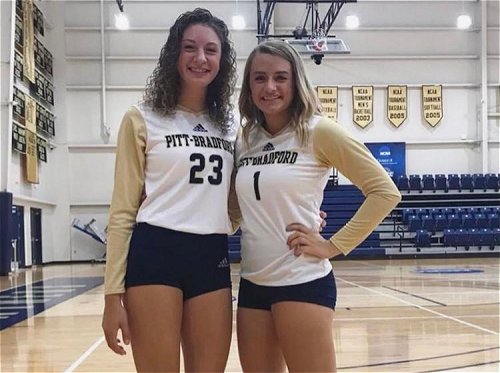 Bradford Era – by Nate Steis
University of Pittsburgh at Bradford junior Emily Treat (right) is one of the more notable athletes to emerge from Smethport Area High School in the past few years.
The 2018 graduate was a four-sport athlete who excelled in basketball, cheer, softball and volleyball. In a competitive North Tier League that has featured a collection of talent at all member schools, Treat stacks up as one of the best in recent memory.
Despite focusing on softball at Smethport, Emily decided to play volleyball in college. She was recruited by Pitt-Bradford assistant volleyball coach Jeff Kuleck as a high school senior. Read More