Smethport Web — by Nathan Muller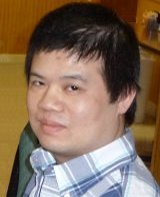 Hui Hua Xiao, who owns the Food King Chinese Restaurant on Main Street, was reunited with his family in Smethport this week after a three-month absence.
His return was celebrated by his friends and neighbors who presented a "Welcome Home" cake baked by Jovanna Porter. Hui and his wife Jenny prepared a banquet of Chinese food as a way of thanking everyone for their support during a very difficult time.
The Xiao family has resided in Smethport for two years, becoming an integral and vital part of our community. Hui and Jenny work long hours every day to build and sustain their successful Chinese restaurant and take-out business.
Through their own efforts, Hui and Jenny have transformed one our community's Main Street buildings into a thriving business, earning the respect and admiration of everyone who has come to know them.
With resolution of the immigration technicality that took Hui from Smethport, he can continue pursuing the ideals we all share: raising his family, running his business, and contributing to his community.