Smethport Web — by Nathan Muller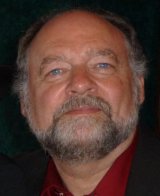 At the Borough Council meeting Monday night, Mayor Ross Porter delivered a State of the Borough message. "We are at a crossroads for Smethport's viability as a vibrant community," he said. "We are facing a bleak time of crisis in Smethport."
According to Porter, things started going downhill with the partial collapse of nearby Kinzua Bridge, a key area tourist attraction, followed by local closings of the Christmas Store, The Cottage House Restaurant and Lindgren's Variety Store.
Porter noted that Smethport has faced other hard times in its history, such as:
1898 Fires: Loss of the new 1893 public school, the Smethport Opera House, and the Baptist Church (site of the Cottage House recently lost to fire).
Great Fire of 1933: The worst in Smethport history, this fire devastated much of the business district.
Fire of 1940: The McKean County courthouse, built in 1880, was destroyed.
"In each instance Smethport citizens were stunned," said Porter. "In each instance Smethport invested in itself to rebuild."
Porter said: "What we do in Smethport in the next three years will determine where Smethport will end up in the future. It is time for Borough leadership and citizens to volunteer and invest in their community."
After summarizing the current situation in Smethport, Porter outlined possible solutions.
"If you have a house and the roof is leaking, you can ignore it or you can fix it. If you ignore it, the damage will continue until the house is in ruins. Property owners that ignore the fundamentals have a house that dies. Towns that ignore the fundamentals have a town that dies."
"But there is also a next phase," said Porter. "After fixing the roof, after repairing the porches, it is time to paint the house in historic colors and begin reconstruction of the historic detail. Eventually, the building is restored to its full glory."
"We need a focused effort on revitalization and restoration of our historic look and feel," he said. "We need to invest in ourselves to attract more investment to Smethport."
Porter suggested that the Borough budget and invest $25,000 to $50,000 a year to plan and implement major investment projects that assist in moving Smethport foreward. "This investment will lead to new residents and new businesses. It will lead to new economic growth."
He noted that over 5,000 cars come through Smethport daily — and that was before Marcellus Shale development. "We must make our community an attractive place where people will want to stop."
Porter said that the Smethport Heritage Plan offers a blueprint for revitalization and called on the Borough Council to become involved in its execution. "In the past, the Council has sat on the sidelines and passed up opportunities to implement economic development projects. But times have changed. We are in crisis."
According to Porter, "We need to think in terms of enhancing our natural and historic gifts. It's not wasteful. It's not silly. It's a critical investment at a critical time."
"We need to make people feel the glory of our historical past. Visitors must know that they have arrived in a place that is different from any other; that this is a community with strong pride."
As Porter sees it, "We have the tools to do this. We have the blueprints. All we need is the commitment."
As part of this commitment, Porter would like to see the Borough establish a Smethport Economic Development Corporation (SEDC) with tax-exempt 501(c)(3) status. The Borough would provide the funds for its development. The focus of the SEDC would be to stimulate economic growth in Smethport through the pursuit of grants and the offering of incentives to help attract new businesses.
"The goal is economic development. To repopulate our downtown. To enhance the look and feel of historic Smethport so it attracts owners wanting to place their businesses in Smethport."