Smethport Web
Smethport sixth graders kicked off a community service project, Hats and Gloves, Monday with the production of a podcast to publicize their activities. Community members are asked to donate new, kid sized, hats and gloves, which will be distributed to area agencies.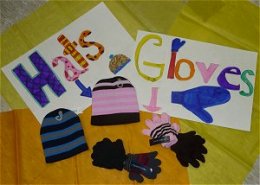 Collection boxes will be located at the Smethport Area High and Elementary Schools' lobbies, and donations will be accepted from November 10th through November 24th.
The sixth grade class wants to extend a big "thank you" to the community for their support.

The project's publicity committee of five students produced this podcast about the Hat and Gloves clothing drive. Listen now or download to your MP3 player.