Smethport Web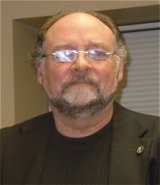 Recently, Casey Hill of news-talk radio station WVTT in Olean, New York interviewed Smethport Mayor Ross Porter about the "Heritage Community of the Year Award." The award was presented to the Borough earlier this month by the PA Route 6 Alliance.
Porter noted during the interview that "…preserving our heritage helps us understand who we are and how we got there…"
Listen to the entire WVTT interview.
WVTT [99.1 and 103.9 FM] is one of eight stations owned by Colonial Radio Group, headquartered in Olean, NY.