Smethport Web — by Barb Ness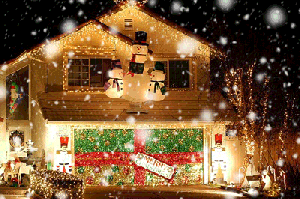 The Smethport Senior Citizens performed their annual tour of the Borough, judging decorated homes on the evening of December 14th.
The winners were Steve Dunkle on Willow Street, who took First Place; Daniel Woods on Bank Street, who took Second Place; and George Magee of East Smethport, who took Third Place.
The Smethport Area Chamber of Commerce donated cash prizes for first, second and third place in the amounts of $50.00, $30.00 and $20.00, respectively. The bus was donated by C.L. McKeirnan Bus Garage.