Smethport Web — by Nathan Muller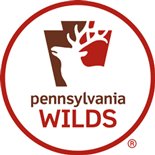 The Pennsylvania Wilds announced winners of the 2011 "Champion of the PA Wilds" award. The award is presented by the PA Wilds planning team to recognize the efforts of individuals and organizations related to components of the PA Wilds Initiative: economic development, planning, community revitalization, community character stewardship and conservation.
The planning team consists of over 50 partners and stakeholders from across the PA Wilds region, which includes the counties of Clearfield, Clarion, northern Centre, Warren, McKean, Potter, Tioga, Lycoming, Clinton, Cameron, Forest, Jefferson and Elk.
Among the winners is Smethport Mayor Ross Porter, who is also co-proprietor of The Mansion District Inn with his wife, Jovanna. Porter and the other award winners were recognized at the PA Wilds Planning Team's annual luncheon held in St. Marys on April 21. Porter was the only winner from McKean County.
"The Pennsylvania Wilds is not just known for its tremendous natural assets; heritage tourism is big here, too. Visitors appreciate our rich oil and lumber history and our incredible architecture," the former high school history teacher said.
Porter's efforts were recognized as having improved heritage tourism locally. Among his accomplishments is winning two grants for local heritage projects; one from the Lumber Heritage Region and another from Pennsylvania's Department of Conservation and Natural Resources.
The first led to the publication of Smethport's "Mansion District Walking Tour" brochure, which shows the locations of historical mansions and buildings around the Borough. Visitors use the brochure to guide their self-paced explorations of the historic sites.
The second led to the creation of 10 historical site signs, which have been placed at various locations throughout the Borough. Porter used the PA Wilds Design Guide in creating the signage himself and then used the grant money to have the signs manufactured to the same quality standards as the U.S. National Park Service.
Sharing a keen interest in history, Ross and Jovanna Porter two years ago converted their home into an elaborately furnished bed and breakfast, The Mansion District Inn, which immerses visitors in the Victorian Era by allowing them to experience life as a lumber tycoon or oil baron of the late 1890s.