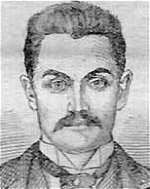 According to the Fall 2008 issue of the travel magazine Pennsylvania Pursuits, Smethport is home to the state's sixth most haunted place. That honor goes to the McKean County Historical Society's Old Jail Museum on King Street.
The jail is haunted by Ralph Crossmire, who was convicted of murdering his mother. He was hanged there in December 1893. On the scaffold he announced to the viewers that if he was hung he would return to haunt the jail.
According to Smethport lore, an Italian was soon locked in the cell Crossmire had occupied. The prisoner was terribly frightened one night when Ralph suddenly appeared, stayed a while and then vanished. Other inmates also saw him and panic spread in the cells. They begged to be released or sent to another place. But they remained in the prison to face the ghost of Ralph Crossmire.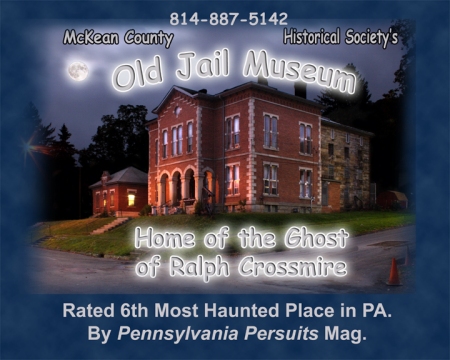 McKean County Historical Society Old Jail Museum
502 West King St. (Behind Courthouse)
Smethport, PA 16749
Museum Hours
April, May, Sept. & Oct. Tues & Thurs. 1-4 p.m.
June, July, Aug. Mon thru Fri. 1-4 p.m.
Admission
General $4.00
Members, Sr. Citizens, Children 6-12 ~ $2.00
Children 5 and Under Free
Group Tours Available by calling 814-887-5142 from April-October