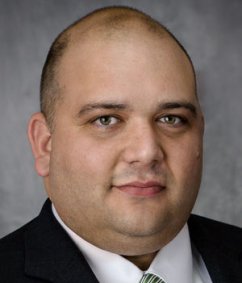 Smethport Web — by Northwest Bank
Raymond R. Learn II of Smethport has been named corporate vice president, fair banking officer and regulatory counsel for Northwest Bank.
Ronald Andzelik, chief compliance officer, made the announcement.
In his role, Learn will focus on Northwest's compliance with fair lending and consumer protection laws. This newly-developed role is designed to enhance Northwest's commitment to fair and responsible banking and educate Northwest employees about laws and regulations that protect consumers. Learn will assist the chief legal counsel with regulatory and general legal matters.
Learn first came to Northwest in 2015. Prior to that, he served as both District Attorney and Assistant District Attorney for McKean County.
Learn earned his Juris Doctor from Duquesne University School of Law and his bachelor's degree in psychology from Pennsylvania State University.
Active in his community, Learn is a director of the Smethport Area School District, secretary of the Keating Sportsman's Association and president of St. Elizabeth of Hungary Cemetery Association. He is also an adjunct instructor of business law at the University of Pittsburgh at Bradford.
Learn lives in Smethport with his wife and two young children.