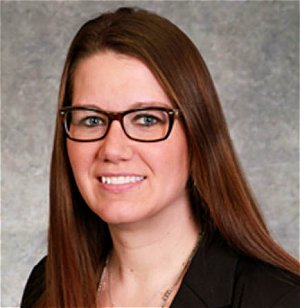 Smethport Web — by Northwest Bank
Christy L. Graham has been named manager of the Northwest Bank office located at 428 West Main St. in Smethport. Julie Marasco, region president, made the announcement.
As manager, Graham will be responsible for customer service, administration, lending and business development. She will work with the commercial lending, business services, investment management and insurance areas of the bank to provide customers a full range of financial services. She will also oversee office involvement in community activities.
Graham joined Northwest in 2011 as a management trainee and was promoted to assistant manager in 2012. Before joining Northwest, she spent time attending the University of Pittsburgh at Bradford.
Active in her community, Graham is board chair for the Downtown Bradford Business District Authority, secretary for Community Links and board member for the Downtown Bradford Revitalization Corporation and the YMCA of the Twin Tiers.