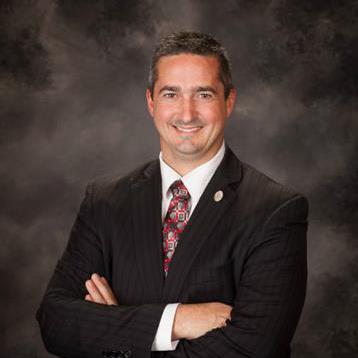 Smethport Web – by Nathan Muller
Colonial Media and Entertainment has announced that its Fayetteville, North Carolina radio station, ESPN Fayetteville (WFAY AM/FM), will not be airing this weekend's East Carolina University football game following what Chairman/CEO Jeff Andrulonis called a "shameful" disrespect of the National Anthem by the ECU Marching Band.
"Several members of the band refused to play the National Anthem and others 'took a knee' during the performance, with the result that roughly a dozen band members disgraced themselves on the football field this past weekend," according to Andrulonis.
"I'm proud of our country and I'm proud of our soldiers – especially our soldiers from Fort Bragg, fighting for our country – so I've decided that ESPN Fayetteville will 'protest the protest,' said Andrulonis.
This is the first known instance of a media company coming out against the continuing trend of national anthem protests.
Androlonis – who owns 17 radio stations from Olean, New York and Bradford, Pennsylvania to Fayetteville, North Carolina and Myrtle Beach, South Carolina – acknowledges that his stand will result in a financial loss, but it is a small price to pay for espousing a principled position that many in the mainstream media scrupulously avoid at any cost.
The station's East Carolina football sponsors agree with Andrulonis. "Every sponsor I've talked to agrees that last weekend's spectacle at Dowdy-Ficklen Stadium was shameful and a message needs to be sent."
The former Smethport, Pennsylvania resident says he fully supports the rights of the band members to protest, but that they need to understand that the US Constitution's "freedom of speech" protection gives them freedom to speak without fear of the government, but not the right to say or do whatever they want with no repercussions."
"The band members could have quietly protested in the morning hours before the game," he said, "but that would have required them to wake up early. So instead they chose to make a spectacle of themselves in front of the big crowd at Dowdy-Ficklen."
Andrulonis noted that it's time for these college students to get an education on the concept that actions have consequences. "The consequence in this case is that the ECU Pirates will not be heard on ESPN Fayetteville this weekend," he said.
Androlonis' stand has gone national, with stories appearing in such diverse media outlets as Los Angeles Times, The Washington Post, Sports Illustrated, Fox News, CBS Sports and USA Today, among many others.