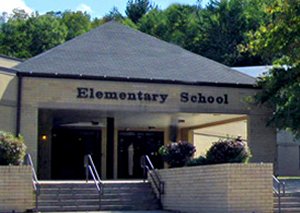 Smethport Web — by IU9
The Smethport Area School District hosted the Intermediate Unit Nine Gifted Consortia Academic Elementary/Middle School Quiz Bowl, with the Smethport teams taking top honors.
The event was coordinated by Kelly Tarbox of the Smethport Area School District and Chelsey Murray of the Otto-Eldred School District.
Both Smethport teams took top honors.
Quiz Bowl is an academic competition where students answer trivia questions from all areas, including history, literature, science, fine arts, current events, sports and pop culture.
Organizers said a total of 108 students from the IU9 area competed; districts represented included Smethport, Otto-Eldred, Kane, Port Allegany, Ridgway, Johnsonburg, Northern Potter (Ulysses), Galeton and Austin.
For the competition, students are divided into age divisions, grades 4-5 and 6-8. The top eight scoring teams from the 6-8 division who moved into the quarterfinals were Kane 2, Smethport 1, Kane 5, Otto-Eldred 2, Kane 4, Smethport 2, Kane 3 and Port Allegany. The winning teams who moved into the semifinals were Smethport 1, Otto-Eldred 2, Kane 2 and Kane 4, with the finalists being Kane 4 vs. Smethport 1.
The overall winner of the 6-8 division was Smethport 1, a team consisting of Jordan Pavlock, Brandon Higley, Anna Holohan and Kassidy DiDomizio.
The 4/5 division teams competed and the top two finalist teams were Port Allegany vs. Smethport 1. The overall winner of the 4/5 division was Smethport Team 1, consisting of Brennan Donovan, Mara Ours, Madison Faes and Caleigh Wolosewicz.