Smethport Web — by Nathan Muller
Smethport toy celebrity, Wooly Willy, will once again be the centerpiece of Smethport's summer festival — National Wooly Willy Wonderdaze from June 22 to June 26.
The festival, sponsored by the Smethport Area Chamber of Commerce, with involvement from many other Smethport organizations, will highlight the popular magnetic toy invented in Smethport by entrepreneur, James Herzog, in 1955. The event includes a Car Show and Parade down Main Street on Saturday, June 26.
An extensive advertising campaign has already begun with email announcements, posters and flyers. Six radio spots a day are running over all Colonial Radio Group stations in the region. A Wooly Willy street banner has been hung across Main Street to grab the attention of the more than 6,000 vehicles that travel under it every day. To extend the reach of advertising efforts, other websites may download and display online posters and forms without prior permission, as well as forward these items to their own email lists.
A button bearing the likeness of Wooly Willy will be available for a five dollar purchase that will cover admission into most all activities (excluding carnival rides) during the five days of the festival. Buttons are available at The Country Porch, Lindgrens Variety Store, and the Senior Center.
'Discover Smethport' Contest
Like last year, Jim Herzog has prepared this year's Discover Smethport quiz, which can be picked up at the Country Porch. The quiz takes participants to specific places around town where the answers can be discovered. The prize is a $125 gift certificate that can be used for purchases at the Country Porch. In case of a tie, the winner will be drawn. About 75 people participated in the contest last year.
The Smethport Area Chamber of Commerce invites vendors of all types to participate in the National Wooly Willy Wonderdaze festival on a non-exclusive basis. Flea market space is also available.
The opening day ceremony will be held on the McKean County Courthouse steps at 4:00 pm on Tuesday, June 22. Mayor Ross Porter will issue a Wooly Willy Wonderdaze proclamation on behalf of the Borough.
This will be followed by remarks from Brian Maxwell, President of Patch Products in Beloit, Wisconsin. The company obtained the rights to Wooly Willy with its purchase of magnetic toy company Smethport Specialty Co. two years ago.
Patch Products, which has an International Wooly Willy Fan Club, is a principle donor to the event. Joining Patch Products as a key sponsor this year is Bradford Regional Medical Center.
McKean County commissioners will also be in attendance and Jim Herzog will cut the Wooly Willy cake. He will pass out Wooly Willy toys to children who attend the event.
Factory Tours
There will be tours of the factory where Wooly Willy toys are made on Wednesday, June 23 and Thursday, June 24 from 1:00 pm to 3:00 pm. Visitors must have a Wooly Willy button to participate in the tour, which will be conducted by plant manager and Borough President Greg Rounsville. Buttons may be purchased in the factory lobby.
Following the tour, children will be given free Wooly Willy toys. The factory is located on 1 Magnetic Avenue, Smethport, PA 16749-4007. Click here for a Google map and directions.
Store Window Painting Contest
There will be several Wooly Willy themed activities throughout the festival, including a store window painting contest. Window scenes will depict Wooly Willy's impact on Main Street in Smethport.
Judging will take place on Friday, June 25. Each window will be scored based on originality, theme compliance, and artwork quality. Winners will be announced at the dance on Saturday evening during the first break of the band. First, second and third place winners will receive savings bonds from Hamlin Bank & Trust Co. in the amount of $75, $50 and $25, respectively.
The festival will also feature carnival rides, dancing to live music, food and legal beverages, fireworks, flea market, a car show and parade, plus other activities in the park.
Music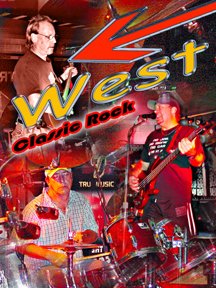 There will be several bands to provide entertainment during Wooly Willy Wonderdaze. In addition to three Christian music groups, the featured band for Saturday evening will be WEST, a classic rock trio from Olean, New York.
In addition to bands, there will be a Karaoke contest during the Car Show, with a cash prize for the winner. Anyone may step up to the open mike and belt out their favorite tune.
Fireworks
PYROTECHNICO from New Castle, PA will provide the fireworks for Wooly Willy Wonderdaze. The firm was started in 1889 and continues to be run by the Vitale family. The firm did the train brake sparks for Denzel Washington's "Unstoppable" filmed nearby.
Several Smethport retailers have bright orange fireworks canisters on display. Please drop your spare change into them to help pay for the fireworks the whole community will enjoy.
Car Show & Parade
The Smethport Area Chamber of Commerce, in association with Patch Products and Bradford Regional Medical Center, is pleased to host this year's Wooly Willy Wonderdaze Car Show & Parade, which will take place on Saturday, June 26 at Hamlin Lake Park.
Wooly Willy magnetic toy inventor Jim Herzog is this year's honorary Parade Marshal.
Show cars are participant judged. In addition to beefy trophies and majestic "Best of Show" award, the first 100 registrants will get a collector quality dash plate.
The registration fee of $10 includes a general admission lapel pin to Wooly Willy Wonderdaze.
Registration: 9:00 am to 1:00 pm
Participant Judging
Trophy awards: 3:30 pm
Parade: 4:00 pm