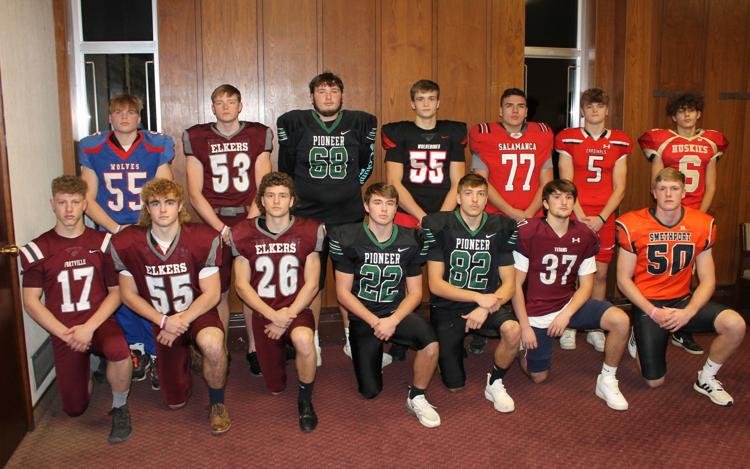 Bradford Era – by Jeff Uveino
Travis Cooney's talent was clear to Smethport's coaching staff from the time he arrived as a freshman.
Cooney didn't just get a taste of varsity football as a 9th-grader in 2018 — he was the starting middle linebacker on a team that enjoyed an undefeated regular season and won two playoff games. Since then, he's grown into one of the Big 30's premier defensive talents.
Now a senior, Cooney's breakout 2021 season earned him a spot on this year's Big 30 All-Star team, plus the honor of Big 30 Defensive Player of the Year.
It had been 25 years since a Smethport player was selected for the award. The last Hubber to do so, however, became one of Cooney's closest mentors.
"(Cooney) spent a lot of time in the off-season getting bigger and faster," said Smethport defensive coordinator Jim Berlin, who was the Big 30 DPOY while playing for Smethport in 1996. "The kid's got a motor. He doesn't really say anything to anybody, but he's there to compete. He has an appetite to succeed that pushed him to a place he hadn't been yet, and it showed on the field this year." Read More