Smethport Web – Melissa A. Riehle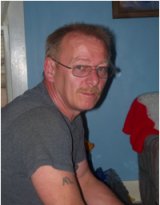 The Hamilton family and the American Red Cross held their first annual blood drive in memory of Alan Hamilton on Monday, December 16 at the Smethport Fire Hall.
Alan was an avid blood donor, who donated over six gallons of blood during his lifetime. Alan's family co-sponsored the drive to increase community awareness about the need for blood.
Alan was initially admitted into the hospital on April 21, 2013 because he was having trouble breathing. It was at this visit that they diagnosed him with pneumonia. Alan was in and out of the hospital from April until June. On June 7, he was taken by ambulance to a larger hospital in Erie, Pa. He was there for 12 days and then transported to a facility in Pittsburgh on June 19.
It was on June 26 that Alan was diagnosed with Wegener's granulomatosis, a rare disorder in which blood vessels become inflamed, making it hard for blood to flow. During his sickness, he received multiple blood transfusions that helped him stay alive. Sadly, on August 2, 2013 Alan passed away.
Approximately every two seconds a patient in the United States needs blood. That's why your blood donation through the Red Cross is so important. Your blood donation can help save the life of a real person in our community.
Local blood donors are needed all year round to ensure the blood supply stays strong. Donors can schedule an appointment any time by calling 1-800-RED CROSS or by visiting www.redcrossblood.org.