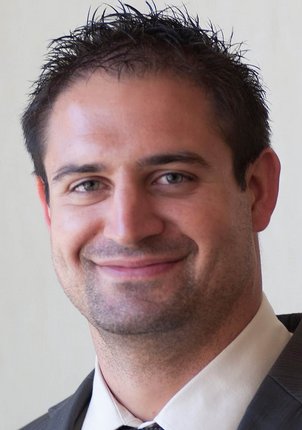 Smethport Web — by Northwest
Bradford resident Ryan W. Race has been named manager of the Northwest Bank offices located in Smethport and Shinglehouse.
The announcement was made by Northwest Bank District Manager William Pantuso.
As manager, Race will be responsible for customer service, administration, lending and business development. He will work with the commercial lending, business services, investment management and insurance areas of the bank to provide customers a full range of financial services. He will also oversee the bank's involvement in community activities.
Race joined Northwest in 2010 as a management trainee and most recently worked as a floating manager for the McKean, Potter and Tioga area. He is a graduate of the University of Pittsburgh at Bradford, where he earned his bachelor's degree.
Active in his community, Race is second vice president for the Bradford Area Chamber of Commerce, treasurer for the Bradford Pumpkin Fest, a committee member of the Willow Creek Triathlon, board member of the Salvation Army of Bradford, a member and former treasurer of the Rotary Club of Bradford and PBAA project and events committee member for the University of Pittsburgh at Bradford.
Race takes over from Lauren Bly, who was recently named as manager of the Northwest Bank office in Bradford.