Smethport Web — by Nathan Muller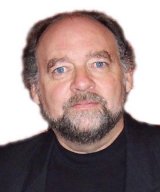 Following a 37 year teaching career, Smethport Mayor Ross Porter has just been nominated for a 2010 Pennsylvania Geographical Society (PGS) Distinguished Teacher Award. The award recognizes excellence in teaching as well as innovative and effective classroom methods in Geography, Earth Science, and Environmental Science.
Although Porter officially retired from teaching last year, he is still a familiar face at Smethport Area High School, where he continues to advise students working on the Planet Smethport project. The website, now in its 11th year, has 2,200 geographically linked pages.
"During my instruction of history it became apparent that students lacked basic geographic literacy," Porter said. "I incorporated geography education within all of my classes to correct this deficiency."
To build student interest in geography, Porter designed a series of geography-based games in the 1980s, which were quite elaborate and more suited for use in his study halls than the classroom. "These games engaged students into meaningful interaction with geography," Porter said.
His games include: Planet Earth – The Game of the World, a geopolitical game called M.A.D. (Mutually Assured Destruction), GEO Obsession, and MOSCOW! AUCTION!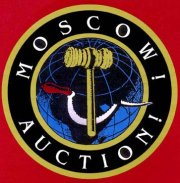 Of these, Porter considers MOSCOW! AUCTION! his most successful game. This "reverse monopoly" board game anticipated the privatization of communist USSR and features a geographically correct stylized version of the streets of Moscow. It was so popular with students that Porter decided to commercialize it.
He began selling the game prior to the collapse of the Soviet Union and when the USSR actually did split up, the new government began to sell off at auction the vast government owned properties which had been confiscated as the result of the 1917-1921 Bolshevik Revolution.
Because the timing of the game's release paralleled unfolding events, Porter's game received a lot of press attention. In 1992 the game was selected as one of the "Ten Best Geography Games for Classroom Use" published by Dr. Miriam Helen Hill.
Planet Smethport continues to dominate Porter's interests. Earlier this month the project was recognized with a first place award, Building Community through Rural Education, sponsored by Penn State's Center on Rural Education and Communities (CREC) and the Pennsylvania Association of Rural and Small Schools (PARSS). Porter presented the project at Penn State at an annual convention of school superintendents.
Porter believes a sophisticated degree of geographic literacy is necessary for a holistic understanding of the geopolitical and geophysical world. "This foundation is imperative if we are to have an engaged society able to participate in the intelligent debate of complex issues facing our time," he said.
The PGS Awards Committee will announce the winner of the Distinguished Teacher Award soon. "The identification of outstanding individuals is vital to the improvement of both our discipline and the Pennsylvania Geographical Society," said Dr. Mary Sacavage, Director of Continuing Education at Penn State Schuylkill. "Award nominees, through dedication and hard work, serve as models for others."