Smethport Web — by Nathan Muller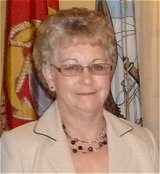 Northwest Savings Bank was honored by the Smethport Area Chamber of Commerce as "Business of the Year – 2010" during its 10th Annual Business Dinner held last night at American Legion Bucktail Post 138.
Northwest Savings Bank has been a fixture on Main Street since 1999 when it replaced The Grange National Bank.
For over a decade, Northwest Savings Bank has served the Smethport area with an array of financial services, including checking and savings accounts, merchant services, credit cards, CDs, business and mortgage loans, retirement accounts, and 24-hour online banking − just to name a few.
Northwest Savings Bank has also been an active member and supporter of the Chamber as well as local organizations of all types and sizes, including our Wooly Willy Wonderdaze festival.
For the second year in a row, Northwest Savings Bank is the recipient of the prestigious JD Power award for "Highest Customer Satisfaction with Retail Banking in the Mid-Atlantic Region," based on customer experience surveys. The Mid Atlantic Region includes Pennsylvania, which has 53 branches out of more than 150 in five states.
While some people might lump Northwest Savings into the category of "Big Bank," our local branch on Main Street – with its friendly and helpful staff – manages to preserve the look and feel of the small community bank that it truly is.
Office manager Judy Wright accepted the award on behalf of the local employees of Northwest Savings Bank – "Where people make the difference". They are: Donna O'Rourke, Personal Banking Representative; and tellers Betty Walter, Linda Frey and Kelli Bartlein.