Smethport Web — by Nathan Muller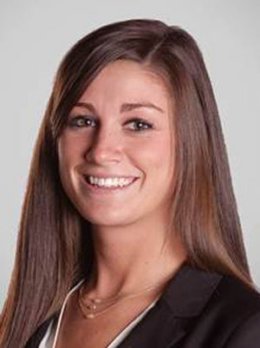 The Smethport Area Chamber of Commerce is pleased to announce that Lauren Bly, manager of the Northwest Savings Bank office in Smethport, has been named as the organization's new Treasurer. She takes over from Michael Montecalvo, who was recently promoted to a commercial lender position at Northwest Savings Bank in Warren.
Lauren joined Northwest in 2013 as a management trainee. Prior to joining the bank, she worked at Beta Land Services LLC.
She is a graduate of the University of Pittsburgh at Bradford, where she earned a bachelor's degree in 2011.
As manager of the Smethport and Shinglehouse bank offices, Lauren is responsible for customer service, administration, lending and business development. She works with the commercial lending, business services, investment management and insurance areas of the bank to provide customers a full range of financial services.
Lauren also oversees the bank's involvement in community activities.