Smethport Web — by Nathan Muller
Of 650 registered voters in Smethport, 414 turned out in yesterday's primary. The 64% participation rate for a primary election is high by any standard.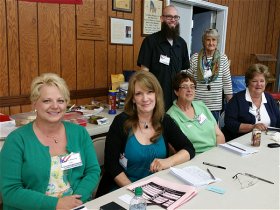 In Borough Council races, Ryan Yingling won on the Republican ballot for the two-year term. Ryan was appointed to the Council by unanimous vote in September, filling a seat left open by a resignation.
Yingling also won on the Republican ticket for the four-year term, along with Brian Gustafson and Robert Thomson.
On the Democratic side, Leo church ran unopposed in his bid for a four-year term.