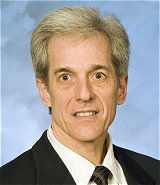 Charles Cole Memorial Hospital has announced the addition of David Kulling, MD, FAAFP, to its medical staff, effective April 20. Dr. Kulling will see new and returning patients at the Bowman Health Center in Smethport, formerly known as Misty Valley Health Center. Appointments can me made by calling 814/887-5395.
Dr. Kulling earned a medical degree at Munich University of Technology in Germany. He completed his family medicine residency at Altoona Hospital and a family practice and primary care sports medicine fellowship at the University of Michigan Medical Center.
He is an American Academy of Family Physicians fellow and member of the Pennsylvania Academy of Family Physicians and a member of the American College of Sports Medicine. He is board certified in family medicine and sports medicine.
For more than 20 years, Dr Kulling has practiced family and emergency medicine in central Pennsylvania and he has been practicing at CCMH's emergency department since November. Since that time, he grew increasingly interested in returning to family medicine at the Bowman Center.
"Our hospital and the residents of the greater Smethport area are very fortunate to have someone with the knowledge and experience of Dr. Kulling joining us in Smethport," said Ed Pitchford, CCMH president and chief executive officer. "We are pleased to be able to continue the tradition of excellent primary care in honor of our friend and colleague Douglas Bowman, MD."
Community members are invited to meet Dr. Kulling at an open house from 3 to 6 p.m. May 13 at the Bowman Health Center.