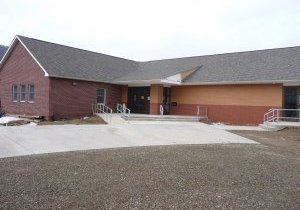 Smethport Web — Cattaraugus Region Community Foundation
Three McKean County organizations again received grants totaling $3,342 from the Samuel Costa Fund, now in its 12th year, through the Cattaraugus Region Community Foundation.
Samuel and Dorothy Costa of Smethport established the fund in 2004 with the CRCF to benefit organizations each year that both cared about, said Executive Director Karen Niemic Buchheit.
St. Elizabeth of Hungary Church received the largest grant, amounting $1,671.
St. Raphael Church in Eldred and the Hamlin Memorial Library in Smethport also received grants, both an amount of $835.50.
Hamlin Memorial Library director Lorine Rounsville said that the Costa Fund grant provides essential funding to the library.
"Funding for libraries is a constant struggle," said Ms. Rounsville. But, she said, the Costa Fund grant helps to offset budget cuts and residual effects of a slow economy.
"We take pride in the fact that the library is viewed as a community center, and Mr. Costa can take pride in the fact that he has a direct impact on thousands of people who visit the library each year," said Ms. Rounsville.
To date, the Costa Fund has given $50,931 in all to McKean County organizations and disbursed the fund's largest grant this year, noted Ms. Buchheit.
The Costa Fund is just one of the many funds and scholarships at the CRCF that serves students and residents for many different purposes in the McKean County area, said Ms. Buchheit.
Established in 1994, the Cattaraugus Region Community Foundation is growing good by connecting donors to the causes they care about most in the region. Grants from the foundation support many areas, including education, scholarships, health care, the arts, community development, human service, and youth development. To learn more, call 716-301-2723, email foundation@cattfoundation.org, or visit online at www.cattfoundation.org.