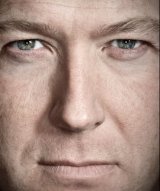 Smethport resident and Colonial Radio Group CEO Jeff Andrulonis has added the Alex Jones "Infowars" show to the all-talk lineup on station WVTT 103.9FM.
Never heard of Alex Jones? Then you've been missing out on one of the most unusual radio broadcasts on the planet, featuring hard-hitting news and interviews on everything from Wall Street scandals to the emerging police state.
Based out of Austin, Texas, Jones has been featured in countless publications, television and radio programs and has himself made 15 documentary films covering a wide range of social and geopolitical issues.
Dismissed as a conspiracy nut by critics, Jones recites all the facts and produces the documentation to back up his claims, making you think twice about what you're being told by government and mainstream media.
Tune in 10 pm – 1 am, Monday through Friday.