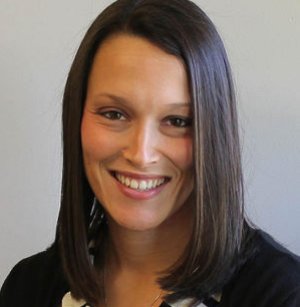 Smethport Web — Lakeview Healthcare
Lakeview Healthcare & Rehabilitation Center has named Brittany Raabe, RN, as the facility's new director of nursing.
A native of Bradford, Raabe brings with her eight years of experience in healthcare. After her graduation from the University of Pittsburgh at Bradford, she worked as a Registered Nurse and Registered Nurse supervisor at Bradford Regional Medical Center, the Bradford Manor and Bradford Ecumenical Home.
Raabe said she is ready to work closely with her team at Lakeview and take on the challengers of her new position.
"Lakeview is a small, more personal facility in which we can provide quality care to our residents because we can get to know all of them very well," she said.
Raabe looks forward to working with Lakeview's Home Health services as well. "We can build meaningful relationships with our residents and care for them even after they leave our facility. That's something not all nursing homes offer."
Raabe also stressed the significance of teamwork and education: "It is important to keep ourselves educated and always in a position to learn and adapt."
And, Raabe said her coworkers have helped her out a lot in her new position. "Everyone at Lakeview is very helpful and friendly. I'm not on my own here, I have a lot of good people alongside me and we work very well together."