Smethport Web — by Nathan Muller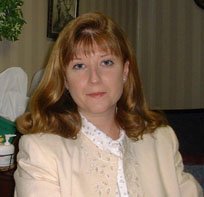 The Smethport Area Chamber of Commerce is pleased to announce that Barbara Gee, Director of Provider Relations for Sena Kean Manor in Smethport, has been named as the organization's new President.
Barb joined Sena Kean in March of 2015. Prior to joining the Manor, she was a Nurse Liaison for HealthSouth Rehabilitation Hospital of Erie. She comes with over 20 years of experience serving McKean and the surrounding counties in health care community relations and customer service.
As the Director of Provider Relations, Barb works with local and regional hospitals, physician offices, families and community organizations to promote the highest quality of care for the area's elderly and medically fragile population. Her role involves event planning, education, public relations, marketing and community service.