Smethport Residents
Bradford Era — by Fran De Lancey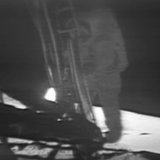 Bart Barton will present "45th Anniversary of Man on the Moon" at 7 p.m. Thursday in the large courtroom of the McKean County Courthouse in Smethport.
Sponsored by the McKean County Historical Society, the program is free and open to the public.
Barton will supplement his presentation of Apollo 11's assembly, launch, trip to the moon and safe return to Earth with a plastic model of the rocket and original photographs by his late father, Bill Barton, a Smethport native and a photographer for Technicolor, a Kodak Company, that was under contract with the National Aeronautics and Space Administration. Read More »
Share on Facebook
Borough News
Smethport Web — by Nathan Muller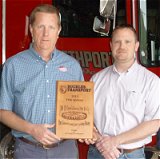 David Buckler, president and owner of Buckler Transport in Roulette, PA, gave a record donation of $2,000 to the 2014 Wheel Around the Hub Cycling Races, proceeds of which benefit the Smethport Fire Department. Buckler presented the check to Smethport Mayor and SFD Captain Wayne Foltz, Fire Chief Steve Field, and wheel race organizer Ross Porter.
Buckler Transport operates a fleet of 83 trucks and a 150,000-square-foot climate controlled warehouse that exclusively serves Verallia Corporation in Port Allegany, a producer of spirit bottles normally destined for the wine producing areas of the Finger Lakes or in Ontario.
Wayne Foltz presented David Buckler with a wood plaque to commemorate his participation as a Title Sponsor of this year's cycling races. The historic 53-mile, 7-circuit Gold Watch cycling races will be held in Smethport on Saturday, September 13th.
Buckler said he was happy to make the donation because the races bring participants from all over the world into our communities, which is good for businesses and residents.
Share on Facebook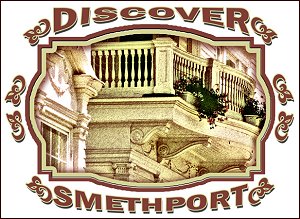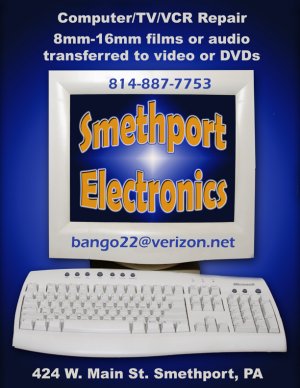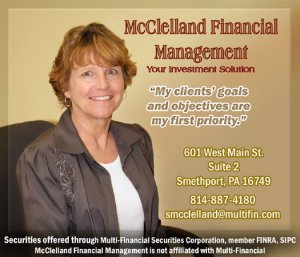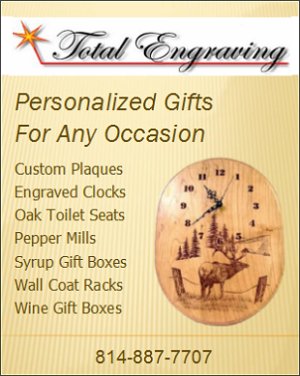 SUPPORT YOUR LOCAL LIBRARY
Please consider a tax deductible donation to the Hamlin Memorial Library. You can donate online - any amount is welcome. You'll get a receipt via email. The library is a recognized charitable organization under section 501(c)(3) of the Internal Revenue Code.
If you prefer, you can send a check by mail at any time using this form.

Become a fan of the library on Facebook and learn about upcoming events.
Newspaper Archives Available
An archive of local newspapers, from 1833 to 1978, is available for viewing online or through microfilm at the Hamlin Memorial Library. Every newspaper in the online database is fully searchable by keyword and date, making it easy to quickly explore historical content. You can also order a full page copy on heavy paper. smethport.newspaperarchive.com
More to do in Smethport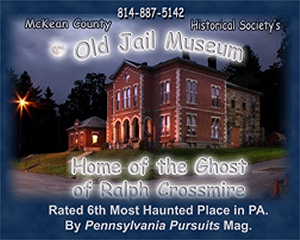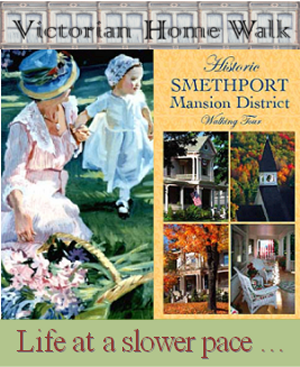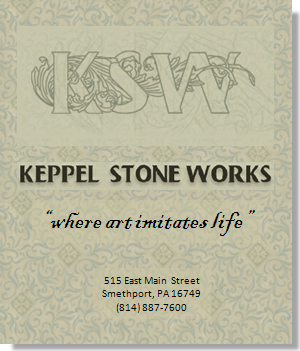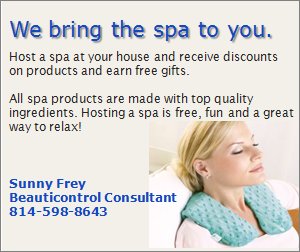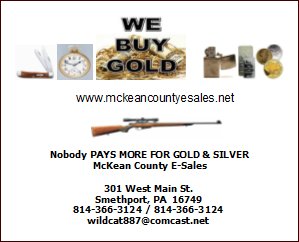 Specializing and Experienced in Estate & Downsizing Sales and After Sale Clean Up
Organization, Decluttering, Home Beautification & Curb Appeal of Your Home or Business
In need of these services? Contact Ric Toner
814-203-6492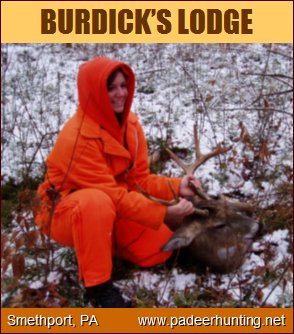 FYI...

Visit Smethport's YouTube Channel.
Note: Click images below for enlargements, slideshows, audio, and other information!
Smethport Web — by Annie Wolfe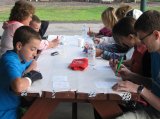 The Guidance Center's Big Brothers Big Sisters of McKean County held their Summer Picnic on July 16th at Hamlin Lake Park in Smethport. The Smethport Rotary Club sponsored the event.
Rotary Club members helped Big Brothers Big Sisters staff with set up, clean up, and facilitated the Bingo game. Patch Products, Smethport's local toy factory, graciously donated prizes for all who attended. Trooper Dan Woods of the Kane Based State Police conducted an interactive safety presentation for participants. Non-perishable food items were collected and donated to the Smethport Food Pantry.
Big Brothers Big Sisters of McKean County has 52 children waiting to be matched with a Big Brother or Big Sister. If you would like to volunteer with the Guidance Center's Big Brothers Big Sisters Program, please call locally: 814-887-5591 or toll free: 1-877-776-1636.
Share on Facebook
Smethport Web — by Barbara Bowman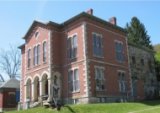 McPaint Time is a fun, relaxing way to socialize while being creative. During McPaint Time attendees complete an acrylic painting in two hours or less. You may make new friends and find a new hobby.
The first venue for McPaint Time was the Corner Pizza Company, Smethport. Ten people attended and painted a 10×10 acrylic painting of a cone flower. Some artists decided to paint their own creation: a door, an abstract, and a chicken. It was a blast and a lot of creativity was found! Read more »
Share on Facebook
The Bradford Era — by Fran De Lancey
A new chapter for the county's housing agency will breathe new life into a blighted lot on Smethport's Main Street.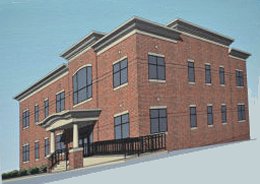 "Today, we celebrate the groundbreaking of our new office building, which when complete, will house the administrative offices of the McKean County Redevelopment and Housing Authorities," said Dusti Dennis, executive director of the agencies and A Partnership in Housing, during a groundbreaking for the Partnership in Housing Office Building in West Main Street in Smethport. Read More »
Share on Facebook
The Bradford Era — by Chuck Abraham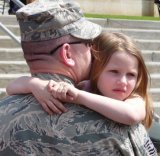 The keynote speech at the Smethport Memorial Day ceremonies on Monday morning recognized and thanked veterans, both living and deceased, for their military service.
Keynote speaker Rev. Frank Eppley, chaplain for VFW Post #2497 and pastor of Emmanuel Mission Church in Kane, was shot three times by the same enemy soldier before returning fire.
Eppley said it is critical to remember those soldiers who made the supreme sacrifice. "The finest tribute that we can pay our fallen comrades today is that they did not die in vain," Eppley said. "We must stand and pledge with our fallen comrades that liberty shall live on for all generations." Read More »
Share on Facebook
The Bradford Era — by Fran De Lancey
An honor ceremony and dedication of a Vietnam Veterans Monument will be held in Hamlin Lake Park on Saturday, May 31 at 3 pm. The granite memorial lists the names of the 18 servicemen from McKean County who died in the war. The monument also includes a Fallen Soldier statue and three flag poles flying the United States, POW/MIA and Vietnam flags. George Tufts will lead the honor guard for the ceremony. Read More »
Share on Facebook
Smethport Web — by Les Jordan, Jr.
The Sons of the American Legion Post #138 and the McKean County Legion Rider's are teaming up for a special Vietnam Veteran's Ride of Pride on May 31.
The honor ride this year will take the original course of the huge cavalcade that occurred when the Vietnam Moving Wall arrived in Smethport in 2006. 
The ceremony in Hamlin Lake Park will dedicate a new stone monument dedicated to veterans from McKean County who died while serving their country in Vietnam. The monument is made possible by donations from veteran's group and private individuals.
Details of the Ride of Pride are as follows: Read more »
Share on Facebook
Smethport Web — by Barbara Bowman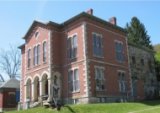 The McKean County Historical Society and Old Jail Museum are looking for volunteers. The Society has a variety of opportunities for volunteers to be involved. There are displays to keep updated, a gift shop to manage, tours to be given, and artifacts to be preserved, and much more. We are looking for creative and steadfast volunteers who are not afraid to be involved and who will share their knowledge and expertise. We are also open to group volunteers for special projects.
We are hoping to accomplish getting the museum and all its contents more organized. If organization is your skill, call us today at 814-887-5142.
Perhaps you would like to be involved with special projects. If we do not have a project you find interesting, you may bring all suggestions to the next meeting, June 10 at 1:00 at the Old Jail Museum.
Remember, the McKean County Historical Society is your historical society. It belongs to the county and houses many McKean County treasures. Come see what's happening. Mark your calendars and help make our Museum even better than it already is.
Share on Facebook