Borough News
Here is the original, uncut WPSU presentation of "Our Town: Smethport" as it was broadcast live on October 16th.
Share on Facebook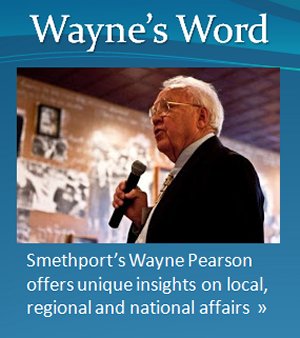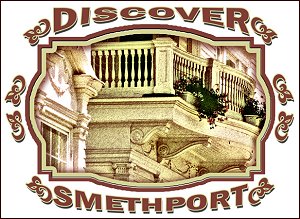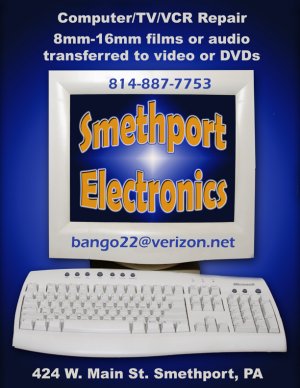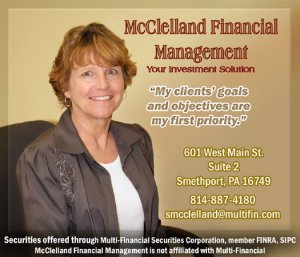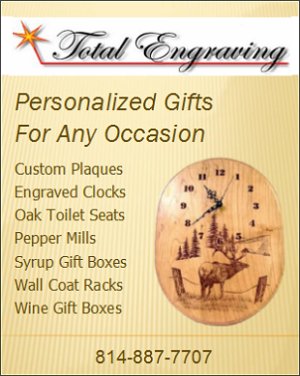 SUPPORT YOUR LOCAL LIBRARY
Please consider a tax deductible donation to the Hamlin Memorial Library. You can donate online - any amount is welcome. You'll get a receipt via email. The library is a recognized charitable organization under section 501(c)(3) of the Internal Revenue Code.
If you prefer, you can send a check by mail at any time using this form.

Become a fan of the library on Facebook and learn about upcoming events.
Newspaper Archives Available
An archive of local newspapers, from 1833 to 1978, is available for viewing online or through microfilm at the Hamlin Memorial Library. Every newspaper in the online database is fully searchable by keyword and date, making it easy to quickly explore historical content. You can also order a full page copy on heavy paper. smethport.newspaperarchive.com
More to do in Smethport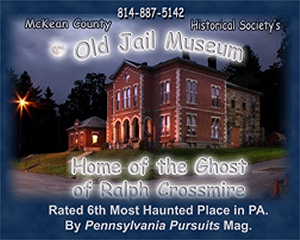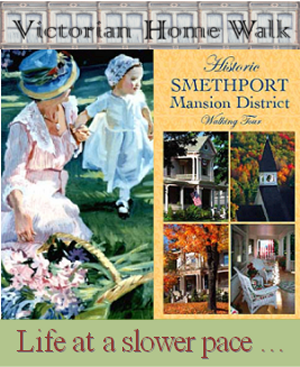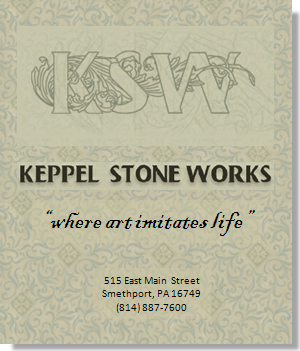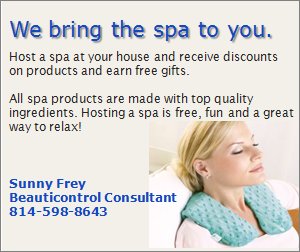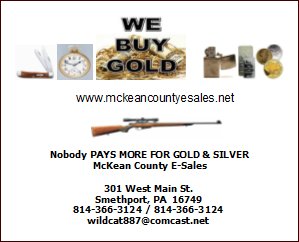 Specializing and Experienced in Estate & Downsizing Sales and After Sale Clean Up
Organization, Decluttering, Home Beautification & Curb Appeal of Your Home or Business
In need of these services? Contact Ric Toner
814-203-6492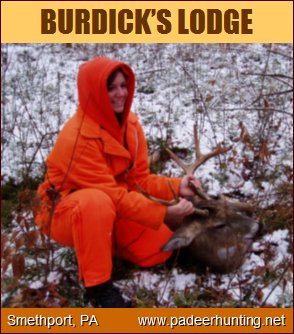 FYI...
Annual Fundraiser - Join Big Brothers Big Sisters at Byllye Lanes in Bradford, PA on Saturday, March 28th. Get all the details here.

Visit Smethport's YouTube Channel.
Note: Click images below for enlargements, slideshows, audio, and other information!
Smethport Web — by Nathan Muller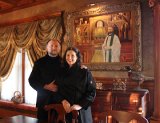 Ross and Jovanna Porter, owners and innkeepers of the Mansion District Inn B&B in Smethport, Pennsylvania are pleased to announce that their carefully restored Victorian era inn has earned TripAdvisor's 2015 Travelers' Choice® award as one of the Top 25 Best Bed and Breakfasts in the United States.
The B&B placed Number 1 in Pennsylvania and Number 7 nationwide.
TripAdvisor is the world's largest travel website, with more than 200 million reviews and opinions by travelers around the world.  Now in its 13th year, TripAdvisor Travelers' Choice awards honor the world's best hotels, earning their reputations from those who know them best – real travelers.  This year's Travelers' Choice Awards are based on reviews and opinions collected in 2014 from among more than 890,000 reviewed hotels, B&Bs and specialty lodgings on TripAdvisor sites worldwide. Read more »
Share on Facebook
Smethport Web — by Annie Wolfe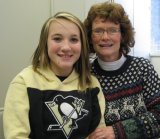 January marks the 14th annual National Mentoring Month and The Guidance Center's Big Brothers Big Sisters program would like to recognize a Little Sister and Big Sister in Smethport who recently celebrated their six-year anniversary.
Little Sister 'Nicole' and Big Sister 'Cheryl' enjoy hiking at Rimrock, baking, crafts, and more recently, shopping together as part of their match activities. Cheryl also enjoys cheering on Nicole during her softball games. Having Cheryl involved in her life has improved Nicole's academic performance, attitude toward school, school attendance, and self-confidence. Nicole plans to attend college after high school and is interested in pursuing a career in criminal justice.
As we focus on engaging more community members in volunteering as mentors, we share a simple message: Be Someone Who Matters to Someone Who Matters. Not only do quality mentoring programs improve young people's prospects for success in school and life, but people who serve as mentors also say that their lives are greatly enriched, as mentoring leads to new experiences, new connections and new satisfactions.
If you would like to mentor a child in your community, please call Big Brothers Big Sisters of McKean County toll-free at 1-877-776-1636 or locally at 1-814-887-5591 or visit our website at www.bbbs-jem.org
Share on Facebook
Smethport Web — by Nathan Muller
The Smethport Area Chamber of Commerce sponsored a contest for the most beautifully decorated homes in in the Borough this holiday season.
The winners are:
Ron Willis on German Street won the 1st Place prize of $50.
Jim and Georgeanne Sample on E. Water Street won the 2nd place prize of $30.
Ben Ball at 102 E. Water Street won the 3rd place prize of $20.
View photos of the winning homes on the Facebook page of Les Jordan, Jr.
Judging for the contest was done by members of the Smethport Area Chamber of Commerce. Congratulations to all the winners!
Share on Facebook
Smethport Web — by Nathan Muller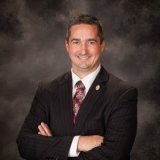 Colonial Media + Entertainment, an integrated marketing organization headquartered in Olean, NY, has announced that its President/CEO, Jeffrey M. Andrulonis from Smethport, has been elected Chairman of the Board of Directors of the Pennsylvania Association of Broadcasters for 2015.
Since 1939, the PAB has been the voice for the Commonwealth's radio and television broadcasters.
As Chairman, Jeff will spend the year overseeing the statewide association, which is headquartered near Harrisburg, PA. He also heads the Executive Committee for the PAB, having been elected to the position at the Board of Directors meeting in Hershey earlier this month.
As head of Colonial Media + Entertainment, Jeff oversees eight FM Radio stations, numerous websites and social media, event marketing operations, and an ad agency – all focused on promoting local businesses throughout the Twin Tiers region.
Share on Facebook
Smethport Web - by Nathan Muller
Smethport toy inventor Jim Herzog, best known for creating Wooly Willy, narrates this promotional video for the magnetic drawing sets Dapper Dan, Pattie Petite, and Doodle Poodle.
The video was produced in the early 1960s as a TV advertisement, but aired only a few times because of the high cost and limited coverage.
This copy, made years ago, has no sound track and the lighting fades in and out. These impairments were probably due to a combination of factors, including media degradation, synchronization problems, and lack of technical proficiency during the copy process.
Jim's narration provides a good approximation of the original sound track's content and the video provides a glimpse into how toy advertisements looked "back in the day".
Look for this: the video shows an automated Dapper Dan that was used for storefront windows and in-store toy displays!
Bonus Content: Jim talks more about the advertisement and provides some history about the magnetic drawing market and how Wooly Willy almost failed because the chain stores thought it was too ugly. He also tells a great Dapper Dan story about the toy's amazing impact on a hospitalized child. Listen here »
Share on Facebook
Smethport Web — by Nathan Muller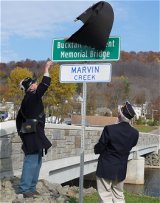 After more than a year of planning, Marvin Street Bridge in Smethport was officially named as "Bucktail Regiment Memorial Bridge" during a ribbon-cutting ceremony on Saturday.
Signs are now placed at both ends of the bridge to honor the area's Civil War volunteers recruited by Thomas Lieper Kane in 1861. The Bucktails served with "high distinction" in 18 major battles in a war that ultimately took over 750,000 lives.
The following remarks delivered by Ross Porter acknowledge the events that led to the construction of the bridge… Read more »
Share on Facebook
Smethport Web — by Nathan Muller
On Thursday, October 16 at 8 pm WPSU live-streamed the broadcast premiere of "Our Town: Smethport."
This summer, volunteer storytellers from Smethport, Pennsylvania came together for the 79th production in the "Our Town" series. Their stories captured the rich history of this friendly community.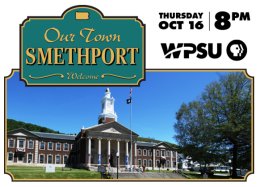 They shared stories about the McKean County Historical Society Old Jail Museum, Compton's Mom & Pop Shop, the Smethport Fire Department, the Mansion District, Hamlin Memorial Library, Smethport Country Club, McKean County Court House, Smethport Area High School, and so much more.
In addition to local residents, people from all over the country with ties to Smethport called in their pledges of support for "Our Town: Smethport." Donors of $75 or more will receive a DVD with bonus features and content not shown during the live broadcast.
During the pledge drive breaks, many familiar localites were seen manning the phones in the background, including Mayor Wayne Foltz, Julie Mader, Bart Barton, Tony Alfieri, Diana Covert, Claudia Caminite, and Judy Church.
A great evening of fun — just one more reason Smethport is a GREAT hometown!
Check out the Twitter feed for commentary during the broadcast. Our favorite comment: "SHUT THE HELL UP EVERYONE, ROSS PORTER IS ON."
See how Smethport has changed in 10 years… Here is the full broadcast of "Our Town: Smethport" done in 2005:
Share on Facebook