Borough News
Here is the original, uncut WPSU presentation of "Our Town: Smethport" as it was broadcast live on October 16th.
Share on Facebook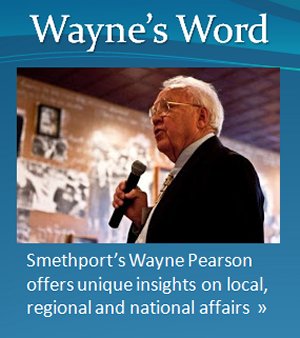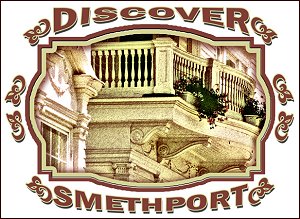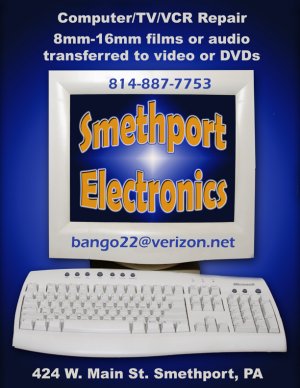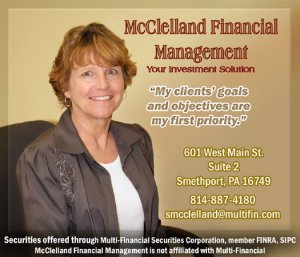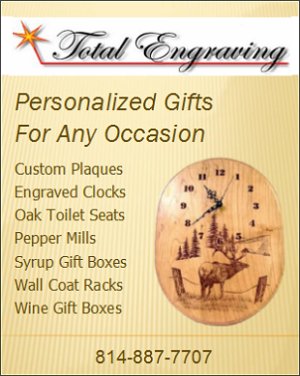 SUPPORT YOUR LOCAL LIBRARY
Please consider a tax deductible donation to the Hamlin Memorial Library. You can donate online - any amount is welcome. You'll get a receipt via email. The library is a recognized charitable organization under section 501(c)(3) of the Internal Revenue Code.
If you prefer, you can send a check by mail at any time using this form.

Become a fan of the library on Facebook and learn about upcoming events.
Newspaper Archives Available
An archive of local newspapers, from 1833 to 1978, is available for viewing online or through microfilm at the Hamlin Memorial Library. Every newspaper in the online database is fully searchable by keyword and date, making it easy to quickly explore historical content. You can also order a full page copy on heavy paper. smethport.newspaperarchive.com
More to do in Smethport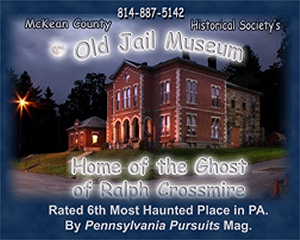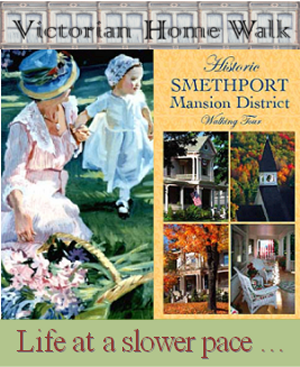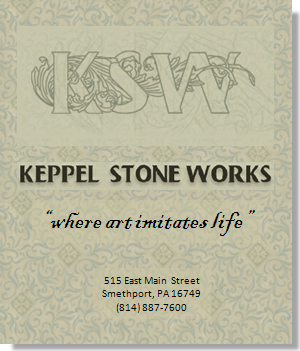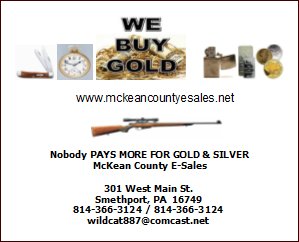 Specializing and Experienced in Estate & Downsizing Sales and After Sale Clean Up
Organization, Decluttering, Home Beautification & Curb Appeal of Your Home or Business
In need of these services? Contact Ric Toner
814-203-6492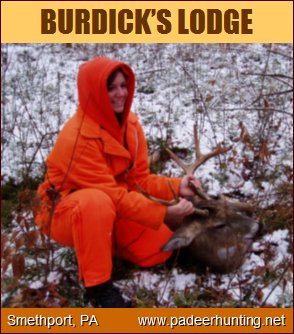 FYI...
The 14th Annual Smethport Area Chamber of Commerce Business Dinner will be held on Thursday, April 23rd, at the Court of Angels Restaurant. Get all the details. RSVP required.
Plan now... Mark your calendars for Smethport's annual Community-Wide Yard Sale - Friday, May 1st and Saturday, May 2nd.
Smethport Fire Department will sponsor the fireworks display this year in Hamlin Lake Park on Saturday June 27th. Please make a donation using this form.

Visit Smethport's YouTube Channel.
Note: Click images below for enlargements, slideshows, audio, and other information!
Smethport Web — by Annie Wolfe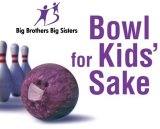 The Guidance Center's Big Brothers Big Sisters Program would like to thank the businesses and individuals who participated and donated in Bowl For Kids' Sake 2015. Bowl For Kids' Sake is our largest annual fundraiser that took place on March 28, 2015 at Byllye Lanes in Bradford. Funds raised will support ongoing professional match support for one on one matches between adult volunteers and youth in need of an additional positive adult role model throughout McKean County.
A total of 224 bowlers attended this year's Bowl for Kids Sake event. With individual bowler donations and business sponsorships, Bowl For Kids' Sake raised a total gross amount of $19,215 for McKean County mentoring services. Additional in-kind donations including prizes, food, banners and other supplies, valued at approximately $3,930, supported the event's success. Individual bowlers brought in $12,635 while business sponsors donated an additional $6,580. Read more »
Share on Facebook
Smethport Web — by Nathan Muller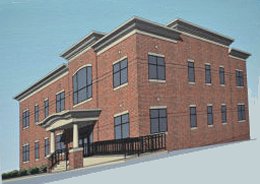 The Smethport Area Chamber of Commerce will hold its 14th Annual Business Dinner on Thursday, April 23rd.
Guest speaker Dusti Dennis, Executive Director of the McKean County Redevelopment and Housing Authority, will discuss the organization's new building under construction on Main Street and its potential economic impact on Smethport.
Four Smethport High School seniors will share their experiences attending last year's PA Free Enterprise Week program at Lycoming College. Ryan Woodring, Kristin Andrulonis, Ahnna Nelson, and Scott Master participated in the program under scholarships funded by the Smethport Chamber.
In addition to introducing the new Chamber Board of Directors, several awards will be presented:
Rainy Day Farm – Business of the Year
Les Jordan, Jr. – Volunteer of the Year
Memorial Recreation Center – Community Service Organization of the Year
The dinner will be held at the Court of Angels Restaurant in Smethport starting at 6:00 pm. Chamber membership is not required. Music will be provided by Emma Mader. Dinner is $25 per person. Attendees may bring their own beverages.
Download the Reservation Form here.
For more information, contact Nathan Muller at 814-887-4134 or njmuller@comcast.net
Share on Facebook
Smethport Web — by Barbara Bowman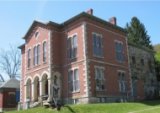 McPaint and McCraft are two hours of fun and creativity at different venues within McKean County sponsored by the McKean County Historical Society.
During each session, participants will complete something creative to take home. Each month there will be a different activity in a different location.
Changing locations gives participants an opportunity to go somewhere they may be familiar with or go somewhere they may have never been. This is a win-win situation for participants and proprietors.
Last year's events were well attended and a lot of fun. Participants created many beautiful paintings and crafts. Read more »
Share on Facebook
Pennsylvania Magazine - by Sharon Watts
We've all heard of one-industry towns. Up until last year, the borough of Smethport in McKean County was home to a one-town industry, thanks to the production of a simple toy known to baby boomers as Wooly Willy.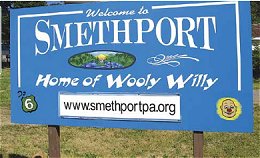 Recently voted one of the top-40 toys from the 1950s through the 1980s, Wooly Willy is an unlikely success story. It consists of a piece of cardboard featuring a funny-looking, bulbous-nosed, bald-headed "everyman" that can be "drawn on" with a magnet, shaping black powder into a moustache, a goatee, hair or eyebrows. Read more »
Share on Facebook
Smethport Web — by Nathan Muller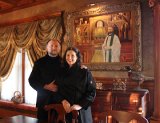 Ross and Jovanna Porter, owners and innkeepers of the Mansion District Inn B&B in Smethport, Pennsylvania are pleased to announce that their carefully restored Victorian era inn has earned TripAdvisor's 2015 Travelers' Choice® award as one of the Top 25 Best Bed and Breakfasts in the United States.
The B&B placed Number 1 in Pennsylvania and Number 7 nationwide.
TripAdvisor is the world's largest travel website, with more than 200 million reviews and opinions by travelers around the world.  Now in its 13th year, TripAdvisor Travelers' Choice awards honor the world's best hotels, earning their reputations from those who know them best – real travelers.  This year's Travelers' Choice Awards are based on reviews and opinions collected in 2014 from among more than 890,000 reviewed hotels, B&Bs and specialty lodgings on TripAdvisor sites worldwide. Read more »
Share on Facebook
Smethport Web — by Annie Wolfe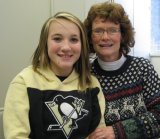 January marks the 14th annual National Mentoring Month and The Guidance Center's Big Brothers Big Sisters program would like to recognize a Little Sister and Big Sister in Smethport who recently celebrated their six-year anniversary.
Little Sister 'Nicole' and Big Sister 'Cheryl' enjoy hiking at Rimrock, baking, crafts, and more recently, shopping together as part of their match activities. Cheryl also enjoys cheering on Nicole during her softball games. Having Cheryl involved in her life has improved Nicole's academic performance, attitude toward school, school attendance, and self-confidence. Nicole plans to attend college after high school and is interested in pursuing a career in criminal justice.
As we focus on engaging more community members in volunteering as mentors, we share a simple message: Be Someone Who Matters to Someone Who Matters. Not only do quality mentoring programs improve young people's prospects for success in school and life, but people who serve as mentors also say that their lives are greatly enriched, as mentoring leads to new experiences, new connections and new satisfactions.
If you would like to mentor a child in your community, please call Big Brothers Big Sisters of McKean County toll-free at 1-877-776-1636 or locally at 1-814-887-5591 or visit our website at www.bbbs-jem.org
Share on Facebook
Smethport Web — by Nathan Muller
The Smethport Area Chamber of Commerce sponsored a contest for the most beautifully decorated homes in in the Borough this holiday season.
The winners are:
Ron Willis on German Street won the 1st Place prize of $50.
Jim and Georgeanne Sample on E. Water Street won the 2nd place prize of $30.
Ben Ball at 102 E. Water Street won the 3rd place prize of $20.
View photos of the winning homes on the Facebook page of Les Jordan, Jr.
Judging for the contest was done by members of the Smethport Area Chamber of Commerce. Congratulations to all the winners!
Share on Facebook