Borough News
Smethport Web - by Nathan Muller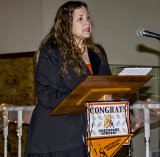 The Smethport Area Chamber of Commerce held its 12th Annual Business Dinner last week at the Court of Angels restaurant. Chamber president Jovanna Porter greeted guest of honor Coach Daniel Zeigler and the Smethport Hubbers Basketball team. Accoustic guitarist Ade Adu provided the evening's music.
During her remarks, Jovanna Porter spoke about community cooperation; specifically, about building an environment of cooperation where multiple groups and organizations can network successfully to leverage the greatest benefits.
"Smethport has a long history of community groups working in tandem with each other," she said. "We have a strong culture of volunteerism, starting with our local public officials."
She cited the Borough Council and Mayor who serve without pay for their services, as well as members of the Smethport Fire Department. "The community team, not unlike the basketball team, only works because the individuals understand the importance of teamwork and cooperation," she said.
"It is my goal for the Chamber is to facilitate cooperation, and to encourage participation between civic groups and local businesses to co-plan complimentary events."
Porter said simple steps can show big gains: "Ideas as simple as arranging a sidewalk sale, or a special drink or desert option on bike race day have the potential to increase visitor traffic to local businesses. Civic groups might plan a craft or skill demonstration or sale as a fund raising opportunity. Leveraging the events that are already in place would improve the economic impact for all concerned and make for a vastly more interesting day for everyone."
Smethport already demonstrates cooperation within various groups, she said. "Everyone gains from this networking. Greatness can be achieved when divergent people come together to work cooperatively."
Coach Daniel Zeigler introduced the members of the Hubbers basketball team and cited the unique contributions each player made toward achieving a record-setting season that will serve as the yardstick for future teams.
The coach shared one of the takeaways from the season that could just as easily apply to community affairs as to team sports: "Average effort produces average results. Exceptional effort produces exceptional results."
The evening included presentations of awards by Jovanna Porter to the following recipients:
C.L. McKeirnan, Inc. – Business of the Year
Anne Potter – Volunteer of the Year
Smethport Historical Society – Community Service Organization of the Year
In addition a commemorative plaque was presented to Hamlin Bank in recognition of its 150th anniversary. The wood carved plaque was created by Thomas Weiser of Total Engraving in Smethport.
Share on Facebook
Smethport Residents
Smethport Web - by Nathan Muller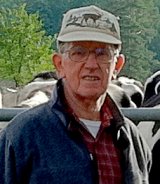 For more than four decades Donald "Corky" Hull has advocated for trails in McKean and surrounding counties, fostering a positive attitude among a wide variety of partners and successfully forging bonds with private landowners, forestry companies and oil and gas companies to help make various trail projects – motorized and non-motorized – a reality.
Since founding Seneca Highlands Snowmobile Association in 1972, Corky has helped chart and develop well over a hundred miles of winter trails, negotiated trail agreements, and taken the lead in building and maintaining bridges and passages over a vast network of trails.
He has participated in regional greenways planning and helped guide the work of the Potato Creek Trail Association. Corky's interpersonal skills, vision and unsinkable determination, coupled with his "old-school" approach to problem-solving, are a source of inspiration to others.
Corky is among a small group of business owners, citizens and organizations from across the Pennsylvania Wilds region who have earned awards for their contributions in sustainable tourism development. They were honored at an awards dinner and regional tourism briefing on May 2.
Share on Facebook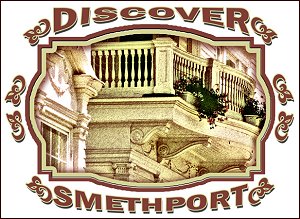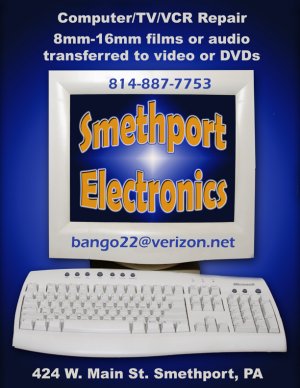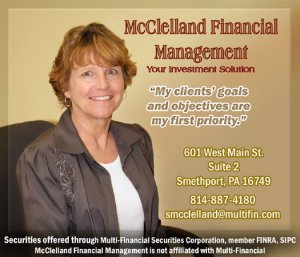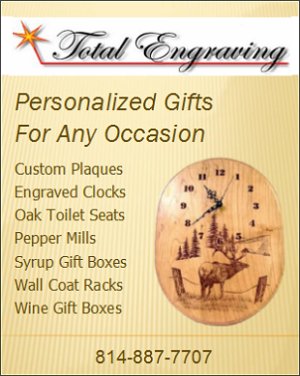 SUPPORT YOUR LOCAL LIBRARY
Please consider a tax deductible donation to the Hamlin Memorial Library. You can donate online - any amount is welcome. You'll get a receipt via email. The library is a recognized charitable organization under section 501(c)(3) of the Internal Revenue Code.
If you prefer, you can send a check by mail at any time using this form.

Become a fan of the library on Facebook and learn about upcoming events.
Newspaper Archives Available
An archive of local newspapers, from 1833 to 1978, is available for viewing online or through microfilm at the Hamlin Memorial Library. Every newspaper in the online database is fully searchable by keyword and date, making it easy to quickly explore historical content. You can also order a full page copy on heavy paper. smethport.newspaperarchive.com
More to do in Smethport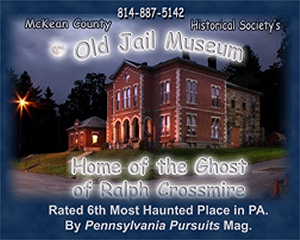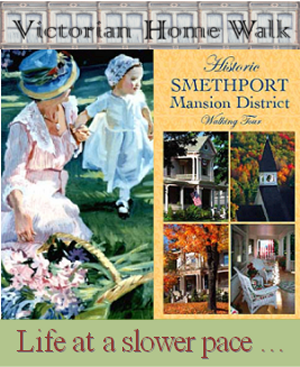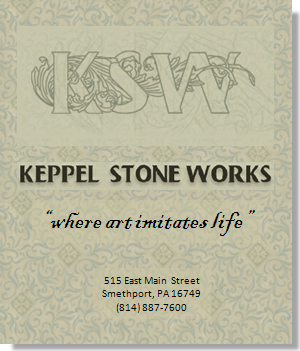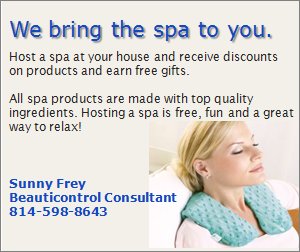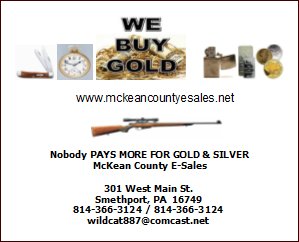 Stuff to Know
Check out the newsletter issued by the Smethport Fire Department.
Read Smethport's Tree City Arbor Day 2013 Proclamation signed by Mayor Ross Porter on May 8th

Visit Smethport's YouTube Channel.
Note: Click images below for enlargements, slideshows, audio, or more information!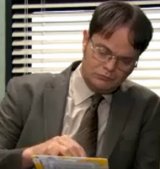 The NBC workplace comedy, The Office, set at the fictional company's Scranton, Pa., branch, aired its final show Thursday to end an eight-year run.
One of the characters in the series is office manager Dwight, who is seen behind his desk playing with a toy, which turns out to be the Wooly Willy magnetic toy invented in Smethport by Jim Herzog decades ago and still produced here by Patch Products of Beloit, Wisconsin.
Lisa Wuennemann, Director of Marketing at Patch Products, arranged the product placement. "The writers from The Office came up with the idea and asked us for permission to use it and, of course, we said yes."
The show finale can be viewed on the NBC website. You can fast forward to about the 17:35 mark to view the scene with Wooly Willy!
Share on Facebook
Smethport Web — by Jovanna Porter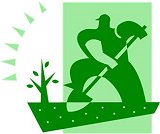 In response to the windstorm of July 2012, the Smethport Borough Shade Tree Commission is planning a reforestation program.
Borough residents interested in obtaining a tree on the lawn in front of their homes may apply by downloading a form and submitting it to the Borough office. Forms may also be obtained at the Borough office.
Of note is that the requested trees will only be planted in the Borough right-of-way, not on individuals' private property.
Residents may request a particular type of tree or leave it to the discretion of the Shade Tree Committee.
All requests will be considered; however, final planting decisions will be based on such issues as underground and above ground utilities, size of the tree lawn space, and distance from a driveway or intersections, to mention a few.
Requests will be collected through the end of July. You can download a form here.
Share on Facebook
Smethport Web - by Jeff Andrulonis
​The "Greatest Show On Dirt" will be at the Bradford Speedway again in 2013!
In preparation for the season opening, the track's natural clay surface was recently re-graded. As any dirt track fan can attest, track preparation is an art form that requires the use of specialized heavy earth-moving equipment.​
During the Bradford Speedway's heyday in the 1980s and 1990s, racers were able to run two-deep and even three-deep through the turns. But, over time, some of the clay was pushed to the outside walls. Additionally, some of the clay from the corners ended up pushed into the infield of the track. This created a flat "apron" at the bottom of the corners and then very steep banking to the outside wall. The result was "single-lane" racing; in other words, only one car at a time could go through the corners. Read more »
Share on Facebook
Olean Times Herald — Jim Melaro
The final basketball notebook of the 2012-13 season was going to start by acknowledging the teams that made lengthy runs into the postseason.
But something happened at Clarion University's Tippin Gymnasium on Friday night that deserves top billing.
As noted in the story following Smethport's season-ending 54-43 loss to Johnsonburg in a PIAA Class A quarterfinal game, Hubber senior Zach Smith tossed in 15 points and became the school's all-time leading scorer.
The record-breaking points came on a three-point basket with about 5:20 to play in the third quarter.
Three minutes later, the game officials called for a media timeout.
During the break, Chris Rossetti, Clarion University's sports information director, grabbed the microphone and announced Smith's accomplishment.
Here's where it gets good.
The entire crowd, estimated at over 4,000 — representing both Smethport and Johnsonburg, stood and gave Smith an ovation that lasted the entire timeout.
It's nice to see fans appreciate such a milestone, certainly one that Smith will cherish as he heads off to compete at the University of Pittsburgh at Bradford next year. Read more »
Share on Facebook
Bradford Era — Andy Close
No one gave Smethport much of a chance facing the exceptionally talented and athletic Clairton Bears in the PIAA Class A second round Tuesday. They didn't care.
Bryon Clifford's potential game-winning three as time expired clanged off the front of the rim and the Hubbers escaped with the biggest win in the program's history, 37-35, striking a big blow for District 9 in the process.
"We love to be the underdogs, that's what gets us fired up "said Smethport senior Zach Smith. "That shot looked good and when it fell off, I was the happiest I've been since we won districts last season.
Clairton, which features three Division I football recruits (Tyler Boyd, Terish Webb, Titus Howard) , who are all going to Pitt, were bested by Smith, Clay Schuler and company, proving that District 9 can play with the best.
"Like I was just telling the guys, nobody thought we could make it this far, plain and simple," said coach Dan Zeigler. "Nobody except the 15 guys in the locker room and the fans of Smethport." Read more »
Share on Facebook
Tribune-Review — by Mark Kaboly
The bigger the game, the bigger the situation, the more likely of something spectacular happening — after all, this is Clairton we are talking about.
It would be hard to come across a bigger situation than what the Bears were up against with seven seconds left against Smethport with a trip to the Class A Western Region semifinals on the line.
Surely, Bryon Clifford's 3-pointer at the buzzer was going lift Clairton to another improbable victory, after all, this was Clairton, and this group of Bears just doesn't lose games like this. Read more »
Watch the exciting finish…
Share on Facebook
Bradford Era — by Andy Close
Folks in the North Tier know all about the talent at Clairton High School. The Bears beat the record-setting Port Allegany Gator football team 44-12 in the PIAA football semis, part a state-record 63-game winning streak.
It's now Smethport's turn to take a crack, as the Hubs and Bears square off in the second round of the PIAA Class A boys tournament today.
And while it's a different sport, it's the same group of players for Clairton. But that doesn't phase Smethport coach Dan Zeigler's group, which is eager to keep proving people wrong. Read more »
Share on Facebook