Borough News
Smethport is conducting a Borough-wide survey to determine its eligibility for a Community Development Block Grant it wants to applying for.
The McKean County Redevelopment Authority will need to get back 300 completed responses from Borough residents to complete the survey. The surveys will be sent out randomly. Not every person or household will receive a survey.
The grant, if the Borough qualifies, will be used for updates to fire/police equipment or for other improvements within the Borough.
The Borough is asking for your cooperation with this survey.
Share on Facebook
Smethport Web — by Nathan Muller
A lot has changed on Main Street, since the June 2014 groundbreaking of the new building for McKean County Housing and Redevelopment Authorities.
The three-story, 15,660-square-foot structure adheres to the recommendations described in the Pennsylvania Wilds Design Guide, which encourages maintaining the historic architecture in the region. The result: the building looks like it has always been in Smethport.
Since construction started on the building, there has been a flurry of activity on Main Street. Several storefront facades have undergone restoration or improvement. A dangerous building was demolished. A new road surface was put down and finished right before the Wheel Around the Hub races. Sidewalks have been repaired and ADA-compliant ramps installed at street corners.
McKean County Housing and Redevelopment Authorities held a well-attended open house in September. Staff provided tours of the building and distributed literature about the services the organizations provide, which include promoting community development projects and administering Community Development Block Grants (CDBG) that assist communities with infrastructure and rehabilitation projects.
The building also has offices for The Guidance Center, based in Bradford, which is committed to the development and provision of comprehensive mental health.
The structure represents the largest investment on Main Street since construction of the Grand Central Hotel, which was built in 1881 on the same site and destroyed by fire in 1899.
Share on Facebook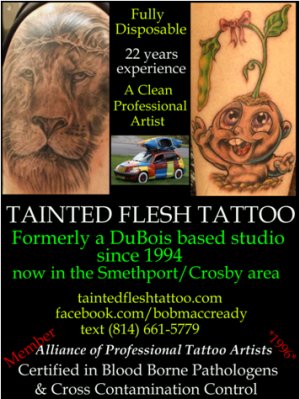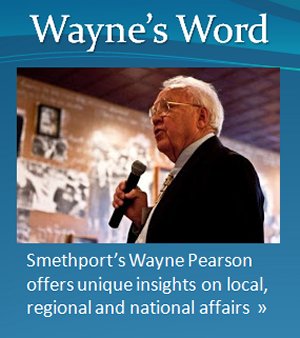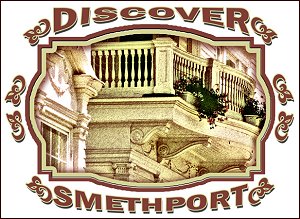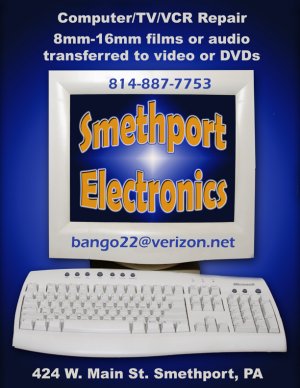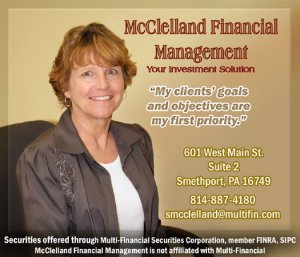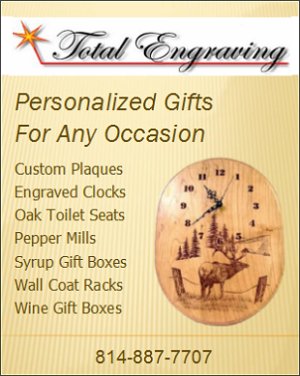 SUPPORT YOUR LOCAL LIBRARY
Please consider a tax deductible donation to the Hamlin Memorial Library. You can donate online - any amount is welcome. You'll get a receipt via email. The library is a recognized charitable organization under section 501(c)(3) of the Internal Revenue Code.
If you prefer, you can send a check by mail at any time using this form.

Become a fan of the library on Facebook and learn about upcoming events.
Newspaper Archives Available
An archive of local newspapers, from 1833 to 1978, is available for viewing online or through microfilm at the Hamlin Memorial Library. Every newspaper in the online database is fully searchable by keyword and date, making it easy to quickly explore historical content. You can also order a full page copy on heavy paper. smethport.newspaperarchive.com
More to do in Smethport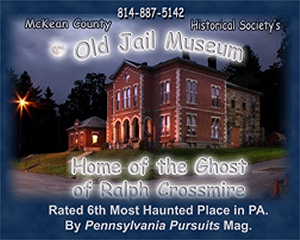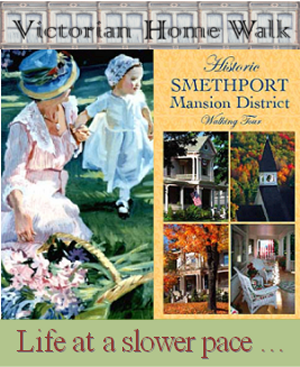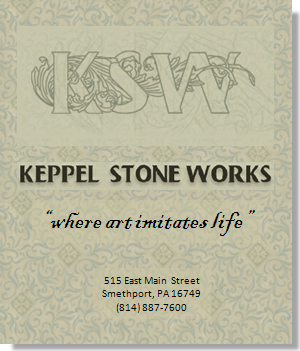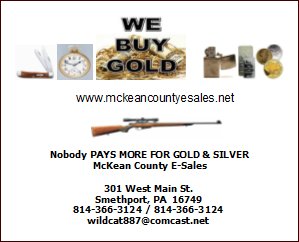 Specializing and Experienced in Estate & Downsizing Sales and After Sale Clean Up
Organization, Decluttering, Home Beautification & Curb Appeal of Your Home or Business
In need of these services? Contact Ric Toner
814-203-6492
FYI...
Light-Up Night in Smethport - Christmas Holiday season starts in Smethport with Light-Up Night on Saturday, December 5th from 5:30 to 7:30 pm. Sponsored by the Smethport Area Chamber of Commerce. Get all the details.
ALL-CHRISTMAS RADIO - Bob 103.9 and Eagle 99.1 For the sixth consecutive year, Colonial Media + Entertainment is providing the official soundtrack to Christmas to the Twin Tiers of New York and Pennsylvania. Both Bob 103.9 (McKean County's Country Station — part of Quaker State Broadcasting based in Bradford) and Eagle 99.1 (America's Country — part of Colonial's Olean Radio Group based in Olean) are billing themselves as the "Twin Tiers Official Christmas Channels" and are running "All-Christmas" music right up through Christmas Day.
Christmas with Gino - The McKean County Historical Society will host "Christmas with Gino" at 3:00 pm on Sunday, December 6th, at the Court of Angels Restaurant. Tickets: $25 per person available at Hamlin Bank locations or call 814-887-5142. Appetizers and Refreshments provided. Parties of 8 call 814-887-5142 for a reserved table.
Outdoor Lighting Contest - The Smethport Area Chamber of Commerce will donate cash prizes for the best decorated homes in Smethport this Holiday Season. Judging will occur on the evening of Saturday, December 12th. First, second and third place awards in the amounts of $50.00, $30.00 and $20.00, respectively, will be announced December 14th. No registration is required.
Smethport Area Chamber of Commerce and the Allegheny National Forest Visitors Bureau have issued a new and greatly revised Smethport Mansion District Walking Tour Brochure.

Visit Smethport's YouTube Channel.
Note: Click images below for enlargements, slideshows, audio, and other information!
The Smethport Area Chamber of Commerce is pleased to announce that Megan Simms, Director of Sales at Colonial Media and Entertainment, has been named as the organization's new Vice President.
Since joining Colonial in January of 2012, Megan has been working closely with business owners in Pennsylvania and New York to help them develop media strategies that include Retail, Radio, TV, and Event Planning.
In addition to supporting and mentoring her growing team at Colonial, Megan co-hosts "The Hot Mess Morning Show" on The Mountain, which can be heard on FM stations 106.3 and 98.7.
Megan graduated from Geneva College in 2008 with a BA degree in Communications: Integrated Media in 2008. After spending some time abroad, she applied her knowledge and skills in Sales, Marketing, and Management to assisting clients throughout the region, including Pittsburgh, Coudersport, and Olean.
Megan's passion and love rests strongly in her family and in her faith in Jesus Christ that over the years have guided her through each successful adventure.
Share on Facebook
Smethport Web — by Ross Porter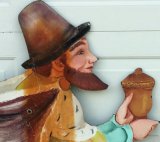 The donation from Seth and Lynn Digel was magnificent for the Hamlin Memorial Library's 2015 Auction during March. The Digel's donated an extremely rare, and much sought after, 1950s hand-painted Smethport Johnson nativity scene.
Entrepreneur Leonard Brynolf Johnson began producing unique, hand-painted Christmas displays as early as 1936 and by the 1950s Johnson's "Christmas Store" was shipping the artisan created displays - both religious and Santa Claus secular - internationally. His unusual displays were even shipped to the United Nations in NYC and to the Hague in the Netherlands. So when the Digels brought the original display to the Hamlin Library the directors were thrilled.
But there was one problem…
The display only had two of the three Wise Men! The value of the display would plummet if it were incomplete. It would be most "unwise" to market a nativity missing one of the Wise Men. So the March 14, 2015 library auction arrived. Realizing that an incomplete nativity scene would hold much less value than a completed set, Smethport juried artist Julie Mader stepped forward to volunteer to accurately recreate the missing "wise guy".
The set sold with extremely active bidding at the auction that night as a result of Mader's exceptional creativity. Loud applause followed as those present clapped and celebrated Smethport matriarch Anne Digel Potter's high bid to purchase the rare set.
The Johnson nativity set is being shipped, complete with the Mader recreated Wise Man, to Scott Potter in Texas, son of Mrs. Anne Potter and the late Judge William Potter. Thanks to the generosity of Julie Mader, the now complete nativity scene will again be displayed for years to come.
Share on Facebook
Smethport Web — by Ross Porter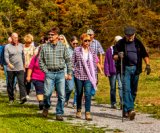 The 2015 "Walk With Doc" Hike along the new Shawmut Trail and the Goosechaser Trail took place Sunday, October 4, 2015. The hike started at the Bowman Health Center Parking Lot at 2 pm Sunday and proceeded down the Shawmut Trail toward the McKean County Poor Farm.
Dr. Tim Pierson, naturalist/ forester and nature photographer, acted as the hike facilitator.
Following the hike, about 25 participants attended a bratwurst and hot dog cookout at the Hamlin Lake Park Island pavilion. The Potato Creek Trail Association sponsored the event.
Dr. Douglas Bowman first popularized the trail with his annual "Walk With Doc" nature hikes along the former Shawmut Railroad grade. Dr. Bowman, a strong and consistent advocate of healthy activities, practiced medicine in Smethport for 29 years until his untimely death in 2008.
Share on Facebook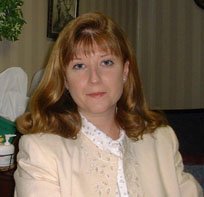 The Smethport Area Chamber of Commerce is pleased to announce that Barbara Gee, Director of Provider Relations for Sena Kean Manor in Smethport, has been named as the organization's new President.
Barb joined Sena Kean in March of 2015. Prior to joining the Manor, she was a Nurse Liaison for HealthSouth Rehabilitation Hospital of Erie. She comes with over 20 years of experience serving McKean and the surrounding counties in health care community relations and customer service.
As the Director of Provider Relations, Barb works with local and regional hospitals, physician offices, families and community organizations to promote the highest quality of care for the area's elderly and medically fragile population. Her role involves event planning, education, public relations, marketing and community service.
Share on Facebook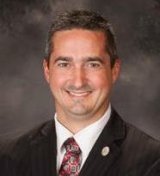 Smethport's Jeff Andrulonis, President & CEO of Colonial Media + Entertainment, has announced that downtown Bradford now has another new business and the Olean Center Mall is getting a showplace broadcast facility thanks to the company's growth.
An historic building at 53 Main Street in downtown Bradford was recently purchased by Andrulonis, who is leasing the building back to Colonial Media + Entertainment for use as a studio and sales office for the Company's Quaker State Broadcasting division. The historic building at 53 Main Street was constructed in 1914 and is newly renovated throughout. It previously served as the Tuna Valley Savings and Loan and a law office before being converted for use by the Quaker State Broadcasting division. Read more »
Share on Facebook
Smethport Web — by Nathan Muller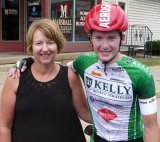 Smethport's annual Wheel Around the Hub cycling races drew 60 participants Saturday under threat of rain. Although the race started at a fast pace on the Borough's new road surface, lingering humidity from morning rain took its toll as the 53-mile race wore on.
View the race day album by Les Jordan Jr.
Benjamin Fogle, representing the Spokes-N-Skis / Altoona Bicycle Club, won the Men's Division Gold Watch with a time of 2:09:13.13. Fogle won the event in 2012 with a time of 2:08:05.145. His mother Heidi reports that Ben races all over the country but that Smethport is his favorite venue.
Three seconds separated Fogle from second place finisher Kevin Westover who posted a time of 2:09:16.13. Niles Vaivars came in third with a time of 2:09:16.38.
In the Women's Division, Lisa Weiss posted a time of 2:16:03.53 to take the Gold Watch. Janel Nye came in second with a time of 2:16:04.74.
The only other female cyclist in the 53-mile course, Lisa Carr, suffered a flat tire during the first lap and could not finish the race. Carr posted a second place finish in 2013.
In the 15-mile Men's Division, Ron Ferreira took first place with at time of 42:57.86. Joseph Shoram came in second with a time of 42:58.89 and David Novak finished third with a time of 43:08.75. Novak had placed second in the 2010 event.
In the Women's Division, Lora Pirello took first in the 15-mile race with a time of 43:09.66. Whitney Reed came in second with a time of 48:27.76. Beth Jameson finished third with a time of 50:08.74.
View the award photos by Les Jordan, Jr.
Integrity Sports of Williamsport, Pennsylvania provided timing services for the event that included disposable radio frequency identification (RFID) circuitry embedded in paper tags affixed to participants' bicycles. Unlike the hardware devices used in previous races, the RFID tags are much less expensive, easier to deploy, and do not need charging.
For complete results of the 2015 Wheel Around the Hub event, go to the Integrity Sports website: 53-mile race and 15-mile race.
Awards were presented at the Smethport Fire Department during an after-event party featuring BBQ, beer and musical entertainment by Hamlin Station Blue Grass Band.
The Wheel Around the Hub raised $4,000 to benefit the Smethport Fire Department.
Title Sponsors: Zippo Manufacturing, Kessel Construction Company, and Buckler Transport Inc.
Sponsors: Hamlin Bank & Trust Company, Northwest Savings Bank, Howard Drilling Inc, Pipe Eye Sewer Services, D&D Builders of McKean County, Gas Field Specialists, Costa's Ace Hardware, Edward Jones Financial, Buchanan Brothers Pharmacy, Corner Bistro & Pizza Co., Woods-Baker & Ross, Lakeview Senior Care & Living Center, St. Elizabeth's Roman Catholic Church, Smethport Web Services, Hagg's Tax Team, and Seneca Resources Inc.
Special thanks to the following for other special services – Ross & Jovanna Porter, Jim Wallace & family, Isadore's Farm, Mr. & Mrs. Ron Willis, Chuck & Jerry McKeirnan, Jeff & Christy Andrulonis, McKean County Sheriff's Department, Chief of Police Pat Warnick and his department, Smethport Borough workers and Council, Keating Township Supervisors, PennDOT, Pennsylvania State Police, Fran De Lancey, Les Jordan, Jr. of Discover Smethport, Priority Care Ambulance, Race Announcer Paul Costa, Max Simms, and many more not listed that volunteer their services to make this event happen and run smoothly the day of the race.
Share on Facebook
Bradford Era — by Fran De Lancey
Michael D'Arcangelo, president and chief executive officer of Complete Healthcare Resources Inc. and state Rep. Martin Causer, R-Turtlepoint, cut the ribbon on Thursday afternoon at the grand opening of the new Transitional Care Unit at Sena-Kean Manor in Smethport.
"This new unit was designed with a goal of helping patients return home quickly with the proper support so they can live a healthy and active lifestyle," according to the manor's administration. "The facility is designed for patients who are sufficiently medically stabilized to no longer require acute care services, but are too complex for treatment in a conventional nursing center." Read more »
Share on Facebook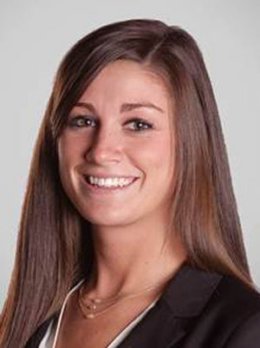 The Smethport Area Chamber of Commerce is pleased to announce that Lauren Bly, manager of the Northwest Savings Bank office in Smethport, has been named as the organization's new Treasurer. She takes over from Michael Montecalvo, who was recently promoted to a commercial lender position at Northwest Savings Bank in Warren.
Lauren joined Northwest in 2013 as a management trainee. Prior to joining the bank, she worked at Beta Land Services LLC.
She is a graduate of the University of Pittsburgh at Bradford, where she earned a bachelor's degree in 2011.
As manager of the Smethport and Shinglehouse bank offices, Lauren is responsible for customer service, administration, lending and business development. She works with the commercial lending, business services, investment management and insurance areas of the bank to provide customers a full range of financial services.
Lauren also oversees the bank's involvement in community activities.
Share on Facebook