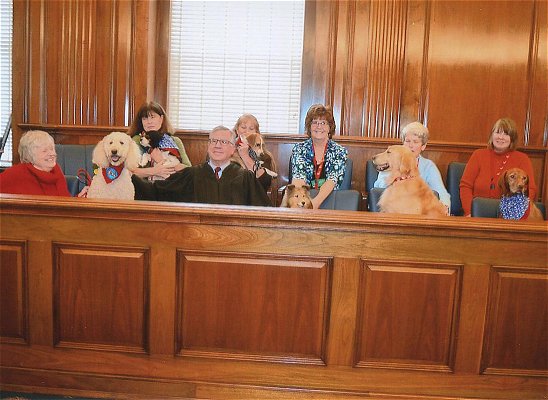 Bradford Era – by Fran De Lancey
There were enough canines in the McKean County Courthouse at noon Friday to produce another of the popular Subaru automobile TV commercials featuring lovable dogs.
The occasion was the swearing -in ceremony of the CASA of McKean County Courthouse Therapy Dog Program, which provides these six therapy dogs to children who are participating in dependency court proceedings. This is the state's first therapy dog program of this type administered by CASA, Court Appointed Special Advocates.
"A therapy dog provides affection and comfort to children and adults who need emotional support and are teamed with a therapy dog handler," said McKean County Judge Christopher Hauser, who spearheaded this program locally. Read More