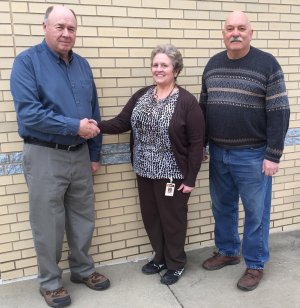 Smethport Web — by Jack Pierotti
The Smethport Lions Club has donated a check for $1,000 to the Smethport Memorial Recreation Center for use in repairs required for the community pool.
The repairs will allow the pool to open for the 2017 summer season around June 1st.
Left to right in the photo: Kerry Fetter, Smethport Lions Club special accounts representative; Brenda Young, MRC Co-President; and Ward Baun – Smethport Lions Club President.