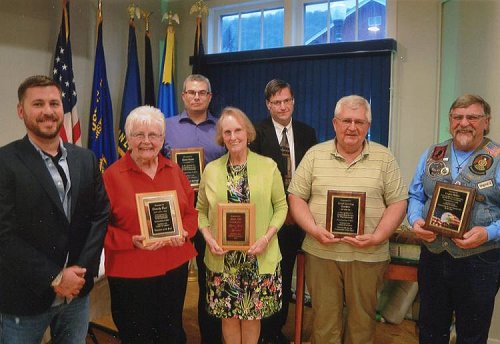 Bradford Era — by Fran De Lancey
Zach Pearson, McKean County Director of Veterans' Affairs, was the guest speaker Thursday at the Smethport Area Chamber of Commerce's Annual Dinner and Awards Banquet at the Smethport American Legion.
Pearson, an Army veteran and county VA director for almost three years, opened his informal remarks with a tribute to the late McKean County Commissioner Al Pingie, a former Marine of the Vietnam Era, retired Bradford City fireman and a former Bradford Township Supervisor. "We lost a great veteran who also left a lifetime of public service," Pearson said.
According to Pearson, Pennsylvania is home to 930,000 veterans, the nation's fourth highest total, ranking behind California, Texas and Florida, all of which have larger populations. Of those, about 5,000 reside in McKean County. "Working to serve them is a big job, but there is community cooperation," said Pearson. Read More