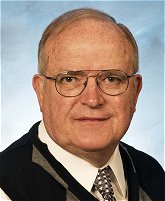 Frank Zitnik, PA-C, has rejoined the staff at Charles Cole Memorial Hospital, working with David Kulling, MD, at the Bowman Health Center in Smethport.
Zitnik previously worked at the Bowman Health Center with Dr. Douglas Bowman for eight years. His health care career spans more than 30 years, having served in numerous capacities, including a charge nurse at CCMH, visiting nurse, and public health director for McKean and Warren counties.
During his tenure at CCMH, he also worked with orthopedic surgeon Dr. Bradley Giannotti, at occupational health, and at the Shinglehouse Health Center. For the past three years, he has worked at Bradford Regional Medical Center's occupational and employee health department.
Zitnik earned a bachelor's degree in nursing at West Virginia University and graduated from the physician assistant program at St. Francis College. He is a member of the American Academy of Physician Assistants.
"We are extremely pleased to have Frank back in the Charles Cole family. His experience and previous history with the Smethport practice will be welcomed by the communities he will serve," said Ed Hardesty, executive director, medical staff relations and clinic operations at CCMH.
Appointments can be made by calling 814/887-5395.