Smethport Web — by Nathan Muller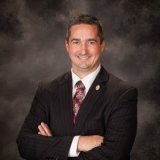 The FCC in Washington has upheld a previous staff ruling that allowed Colonial Media + Entertainment to put four FM stations on the air in Olean, NY despite objections from a competitor that previously owned WPIG (FM).
Colonial Media + Entertainment President & CEO Jeff Andrulonis says the Federal Communications Commission ruling is a great day for area radio listeners.
"There used to be only two FM stations with a clear signal in Olean. We saw Olean as an underserved market. So our company's goal, when we entered the Olean market back in 2009, was to give listeners more choices on their FM dial. We were able to add four FM stations to the radio dial at 93.9, 96.7, 98.7, and 99.1."
Andrulonis said the new radio stations immediately attracted listeners and advertisers. "Unfortunately, a competitor chose to file seven different objections with the FCC in an attempt to bog down Colonial with legal and engineering fees."
"We fought back and the FCC ruling is a victory not only for Colonial, but also for every radio listener in Cattaraugus and Allegany counties," Andrulonis said.