Heritage
The jewel of Smethport is the Mansion District built in the 1800s and early 1900s by timber and oil barons as well as the bankers who funded their efforts. Visitors to Smethport have a unique opportunity to experience the historical buildings and homes, while learning about the rich heritage of the region.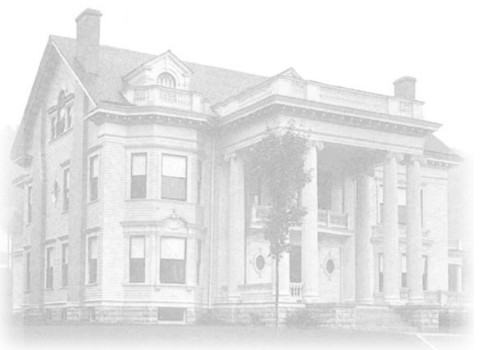 Smethport residents have a unique opportunity to take part in preserving the character and ensuring the vitality of the Borough's historically significant places by participating in the Heritage Council.
Vision Statement
Smethport, in the year 2015, is thriving economically, as a new generation of entrepreneurs – building on Smethport's heritage and rich natural resources – are making it a hub of innovation, driven by new technologies.
A vibrant, pedestrian-friendly business district has shops, lodging, restaurants, and places of worship. A promenade, dwellings and restaurants surround the town's centerpiece, Hamlin Lake. Visitors and residents enjoy the year-round recreational opportunities of the lake and the surrounding mountains and forests, while residents benefit from a rich quality of life, created by merging the town's rich heritage with its traditional values.
The elements that make this vision possible include …
Transportation – Railroads and Route 6; Smethport leverages the transportation theme, which addresses the past as well as the future
Heritage – Products, Commerce and Ingenuity; the great products (e.g., Wooly Willy and Pinsetter), the great industries (e.g., wood, glass, oil, and minerals), and the great ideas (e.g., historic preservation and entrepreneurialism) are in full bloom and appreciated by all
Cultural Legacy – The Mansion District and the Lake, connecting the homes, businesses and recreational areas
Creativity – Preserving the past while preparing for the future; building on and marketing Smethport's rich heritage, while creating commercial opportunities and encouraging downtown revitalization
Small Town Feel, Cutting Edge Technology – Providing for the good life, Smethport is also known for its entrepreneurial spirit and competitiveness, enabling people, businesses and products to aim at the world market
The Great Outdoors – Visitors and residents are as active as they want to be, enjoying hunting, snowmobiling, cycling, cross-country skiing, and kayaking as well as enjoying the outdoors at a slower pace with hiking, fishing, golfing, and camping
Share on Facebook