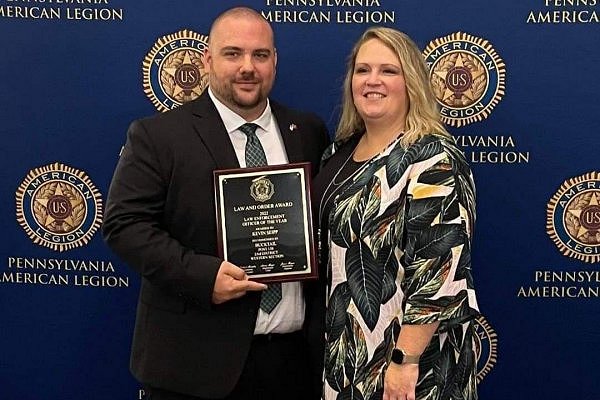 Bradford Era – by Mandy Colosimo
No other police officer from McKean County has ever been awarded this honor.
Kevin Seipp, a Smethport police officer, was awarded Law Enforcement Officer of the Year in 2021 by the local American Legion Post #138.
On Saturday, July 16, Seipp was presented with the state award. After earning the local award in 2021, Seipp advanced to the state award, through the American Legion Pennsylvania Department. Among all the candidates throughout Pennsylvania, Seipp was selected.
"Thank you to the Legion for all their hard work and nominating me. I, along with my wife and kids, want to also say thank you to Smethport Borough, Chief Warnick and Mayor Foltz, Port Allegany Borough Chief Distrola and Mayor Riley," said Seipp upon receiving the award. Read More