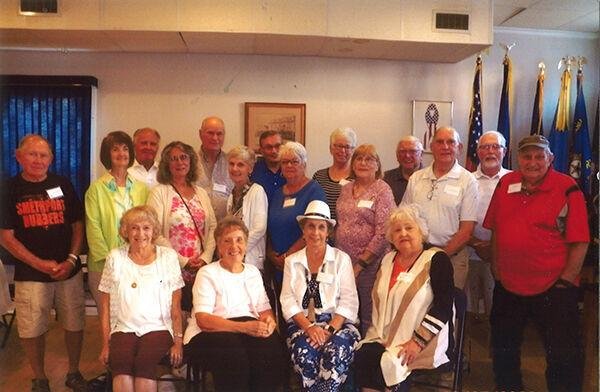 Bradford Era – The 1962 graduating class of the Smethport Area High School celebrated their 60th class reunion on July 29 at the Smethport American Legion.
In the first row, from left, are Charlotte Clutter, Jennie Young, Nancy Lathbury, Greer Barr; second row, Harry Fischer, Terry Smith, Sandy Hallock, Judy Snyder, Karen McKean, Joanne Ritz, Jerry Shelander, John Berne; and third row, Sherman Keller, Tom Mays, Bob Onuffer, Judy McKean, Leo Church and Phil Wolbert.
This was the first class to graduate from the then-new Smethport school. Sherman Keller was the emcee for the evening. There were 18 classmates in attendance out of 71 that graduated. There was a moment of silence in honor for all deceased classmates. During the evening many shared their memories. Tom Mays and Sandy Hollock received the door prizes.
They continued their fun celebration on Saturday evening at the Maples Inn compliments of John Berne for a buffet dinner. It was an evening of 60s music and some jitterbugging and twisting, and a few even tried the hula hoop. Read More