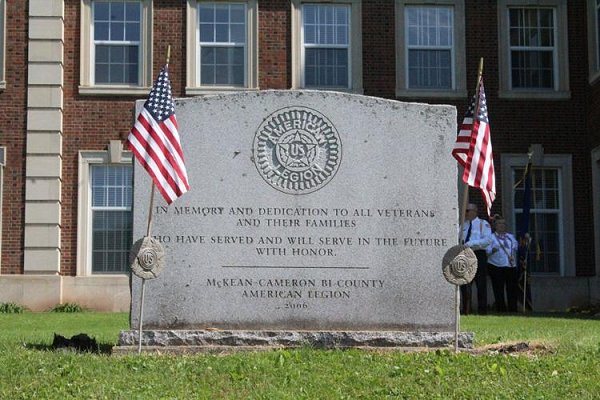 Bradford Era – by Mandy Colosimo
Some had been standing, others seated, for quite a while for the parade to make its way toward the McKean County Courthouse on Monday morning.
Tiny screams and squeals of excitement filled the air in anticipation and children waved their grocery bags, hoping to fill them with candy thrown their way.
A couple in the crowd said they had been coming to the same spot for over 40 years, as they sat with their two dogs on the steps of a former business. Shortly after the 21-gun salute sounded across the lake, a grandfather knelt down on one knee and pointed across the way for his grandson to see the firetrucks off in the distance.
Cub Scouts from Pack 501 were scurrying through the crowd joyously handing out American flags to anyone who wanted one. Read More