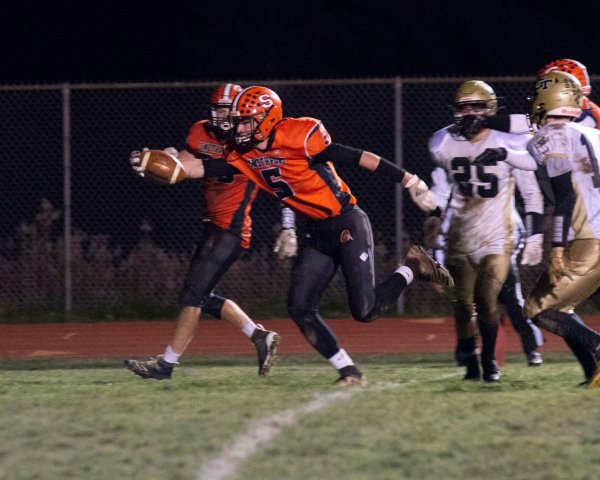 Bradford Era – by Jesse Kolodkin
Curwensville kept the game close but Smethport's offense would not be denied on the way to a 46-27 playoff win.
Smethport got off to a fast start, scoring twice before Curwensville scored once and taking a 12-0 lead. Noah Lent and Ryan Mason were finding lanes in the ground game and Lent took a great shot to Brandon Higley for a 25-yard touchdown.
Curwensville had trouble in the passing game early; Smethport's defensive line blitzed with impunity. But as the first quarter came to a close, the Golden Tide offense found its footing. Quarterback Dan McGarry hit Ty Terry for a 40-yard gain. On the first play of the second quarter, McGarry ran it in for a touchdown. Read More