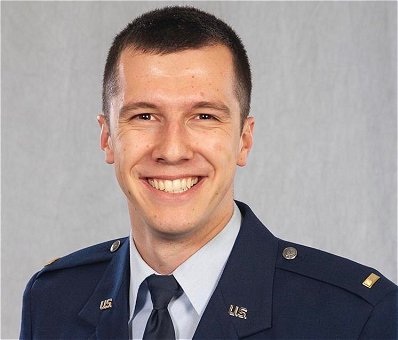 Smethport H.S. alumnus Dario Caminite has graduated from the University of San Diego with a B.S cum laude and a B.A. cum laude in mechanical engineering. At USD, he was unanimously selected to be the Commanding Cadet of all Air Force ROTC students at the 19 colleges and universities in southern California.
Upon graduation, he was commissioned as an officer in the US Air Force and sent to Vance Air Force Base in Enid, Okla., for jet pilot training. That training included a stint at Lackland Air Force Base in San Antonio studying military weaponry. Second Lieutenant Caminite graduated as his class' Distinguished Graduate. He also earned the AETC Commander's Trophy (best flight and leadership skills) and the Academic Award (best grades).
He was designated an F-35 pilot, only the 4th such designation of anyone while still in training. With a top speed of 1,200 miles per hour, the F-35 is a single-seat combat aircraft that is also able to perform electronic warfare and intelligence, surveillance, and reconnaissance capabilities.
Upon completion of his Water Survival Training and his SERES Training (Survival, Evasion, Resistance, and Escape Training) in the State of Washington, he will be stationed at Luke Air Force Base, Phoenix, Ariz., where he will receive further F-35-specific training.
Dario is the son of Mark and Claudia Caminite of Smethport.