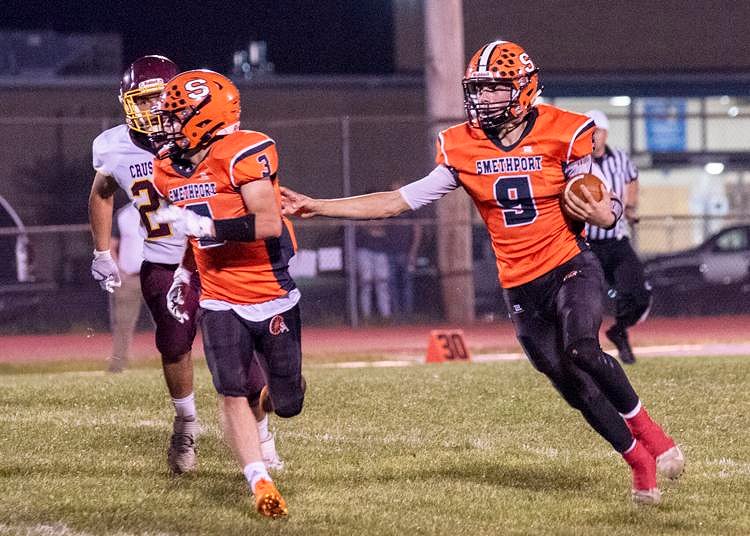 Bradford Era – by Patrick Kotnik
Another fast start and high quality performance from quarterback Noah Lent and running back Braedon Johnson led Smethport to a 39-6 win over Elk County Catholic Friday night in Smethport.
Lent accounted for five total touchdowns with two coming through the air and the other three on the ground. Overall, he completed six of his 10 passes for 76 yards and rushed for 161 yards on 13 carries on the ground.
Also eclipsing 100 rushing yards was Johnson, who finished with 108 yards on the ground on 16 carries with a score.
"I don't know what else to say about those guys," Smethport head coach Adam Jack said. "They're playmakers, we rely on them and they're coming through for us like we hoped they would." Read More