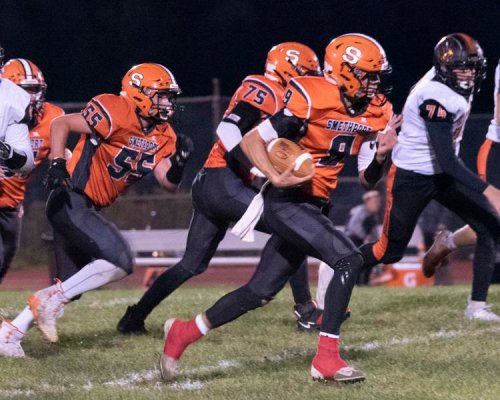 Olean Times Herald – by Joel Whetzel
It's a problem Port Allegany has faced before.
For the third week in a row, a dynamic opposing quarterback was able to overwhelm the Gators en route to a win for his team. In Week 1, it was Coudersport's Hayden Keck, while in Week 2, it was Otto-Eldred's Cole Sebastian.
Friday night's culprit was Smethport's Noah Lent.
Lent ran wild for 188 yards and three scores on 18 rushes and added 125 yards and three more scores through the air as the Hubbers cruised by Port A, 49-6.
"First and foremost, props to Smethport. That's a really good football team, and a well-coached football team," Port A coach Justin Bienkowski said.
He added of Lent, "Last year we wanted to take (running back) Braedon (Johnson) away. This year we wanted to take Noah away, and we didn't do that." Read More