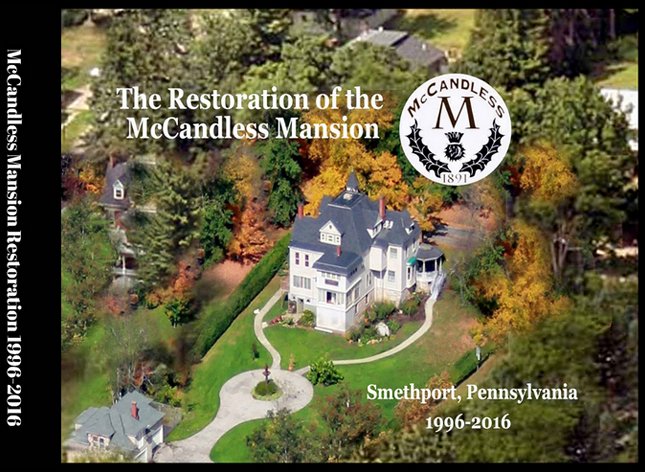 Bradford Era – by Mandy Colosimo
In early February, TravelAwaits.com released a list of 13 Cozy Pennsylvania Towns to Snuggle Up In This Winter, Smethport ranked number one. The author, Robin O'Neal Smith, described it as, "a picture-perfect small town that provides peace and tranquility." She invited her readers to "explore the history-soaked streets on a walking tour…those seeking a glimpse into history will love visiting." And, Smith, of course, mentions the Smethport Mansion District for where to stay.
Included in the article is a picture of the McCandless Mansion, though the caption does not specify this detail. The McCandless Mansion is one of Smethport's great treasures, and is making a return to the news for a good cause.
Ross Porter, retired and currently living in North Carolina, completely renovated and restored this mansion several years ago. As he did so, he documented the effort in photos. Those photos have been carefully arranged and formatted into a digital book that is available on Amazon, with all the proceeds returning to the Hamlin Memorial Library. Read More