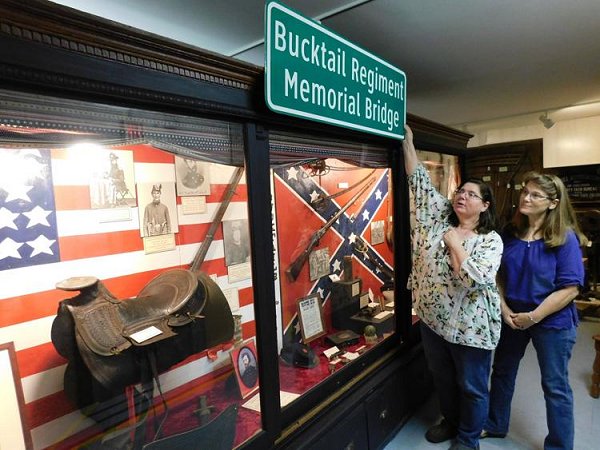 Bradford Era – by Kate Day Sager
Lu Vandermark remembers March 19, 2020 as the date she was told the Old Jail Museum would have to close its doors due to the pandemic.
After 16 months of closures and temporary openings, the museum, which showcases artifacts, documents and antiques owned by the McKean County Historical Society, expects to open its doors to the public Aug. 2 through October. The West King Street museum, however, will be closed Aug. 16 – 20, the week of the McKean County Fair. The museum staff will set up a display at the fairgrounds with a theme in honor of the fair's 115th anniversary.
On Monday, Vandermark and other staff spoke of what has been going on at the museum since its closure, and the preparations to open it to the public for self-guided tours.
The museum, which will open from 1 to 4 p.m. Mondays through Fridays, has an admission fee of $5 for the general public and $3 for senior citizens. The facility is free for members, students, children ages 12 and under as well as active duty military and their immediate family. Read More