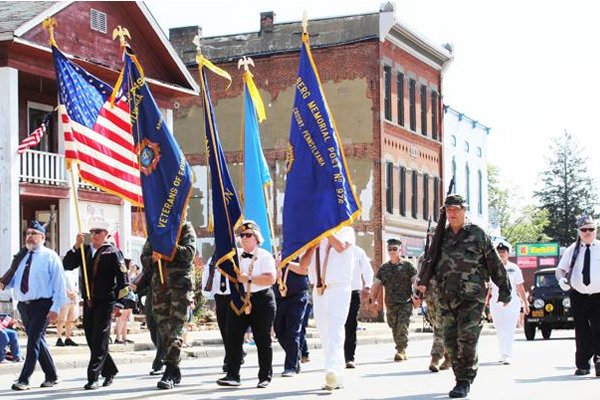 Bradford Era – by Mandy Colosimo
Across the country, the fallen were honored with military salutes, flyovers, and parades, over the weekend.
Smethport held their annual Memorial Day exercises with memorial salutes in East Smethport and Rosehill Cemetery, a parade, and an honored speaker, Rev. Frank Eppley.
Decorated Vietnam veteran, who served during the Tet Offensive, Purple Heart recipient and Bronze Star with V for Valor awardee, Eppley delivered a message of recognition and honor to the crowd on Monday.
To make the ultimate sacrifice — what does that actually mean?
It means to lay down a life for another person, sometimes, one or many not known to you. Hundreds of thousands of men and women have taken an oath to "…support and defend the Constitution of the United States against all enemies, foreign and domestic…" and in doing so, have lost their lives in service to this nation. Read More